BOS Joinery – the best vanities in Sydney CBD
Do you want to increase the storage space that you have in your bathroom without disrupting its interior design? In that case, you will need to buy bathroom vanities. Whether you are in the Sydney CBD or from surrounding areas, you will find what you need at BOS Joinery. We are the best brand for these products in the region. The first reason for such a statement is the quality of our range. We have all kinds of storage solutions that people may need for their bathrooms. We have traditional designs that are so graceful. We also have products in the latest styles. We offer both floor-mounted and wall-hung vanity units for your bathroom.
We have products from all the latest brands too. If you want customised products according to your tastes and preferences, we can also get them for you. Our vanity units are as useful as they are elegant. You can say the same about our bathroom furniture and cabinets too. We can help you add the best final touch to your bathroom. As we have said already, we have a diverse range. This means that when you shop from us, you will not suffer from a dearth of options. With us, you can get whatever bathroom vanity that you want to.
When you get the right bathroom vanities in Sydney CBD, they can change the very look and feel of your restroom. They can change the design too. No matter what you are doing with your bathroom – renovation, building a new one, or updating the existing one – you should devote some time and think about various factors that usually affect such purchases. What bathroom cabinet and vanity will be the best option for you? What do you need for your bathroom?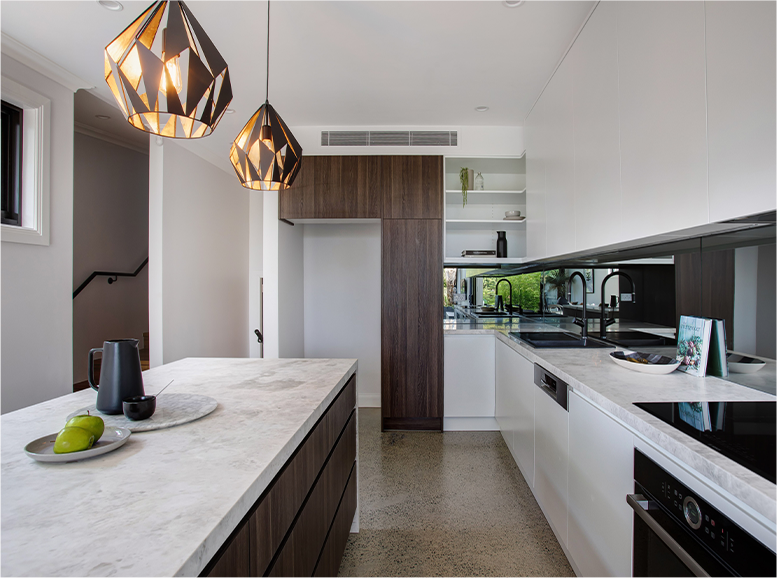 How have you designed the rest of your home? Does your home have a country feel?
If yes, go for warm tones with shelves and cupboards made from materials such as wooden laminate. You can also choose chrome if you are looking for a minimalist look. If you live in an urban apartment or a modern home, you can go for plain patterns and colours.
Normally, the bathrooms are small. In some cases, their sizes are quirky. So, in these cases, you can think of custom made vanity units rather than off-the-shelf products. You may think they are costly but that is not so. They can also create space no matter how small your bathroom is.
Why Choose

To Buy a DIY Flat Pack Kitchen
1.

Top quality materials

2.

Specialized luxury kitchen design

3.

A kitchen based on your lifestyle and needs Shadowline, Traditional, Polyurethane Laminate

4.

Quick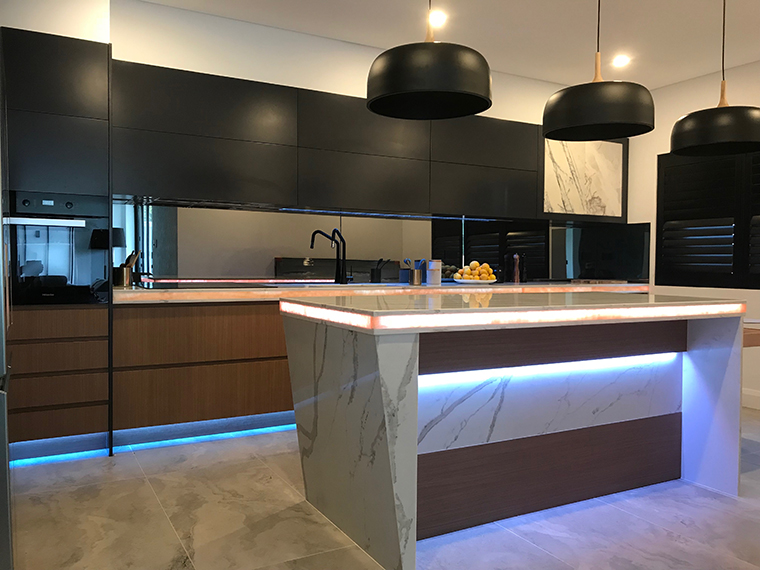 5.

Economic

6.

Easy! Detailed design and purchase online!

7.

Showroom available to have a look at kitchen styles and samples.

8.

Assembly easy and quick with innovative Tongue and Groove for extremely strong construction.
Before you buy bathroom vanities in Sydney CBD, always think about how much you can spend on such a product and the services that you need with it such as installation and shipping. Do some back-calculation after you get to the initial figure.When you do such budgeting in the initial stages, it can prove useful later on. It is useless to spend money on the bathroom vanity and then find out it cannot be hung on your bathroom wall, or that it does not blend well.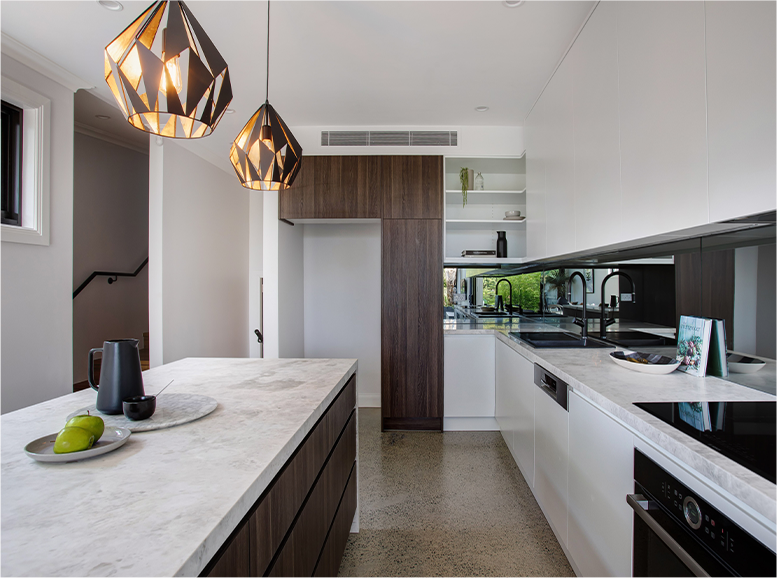 Own today DIY the kitchen of your dreams!
You can either choose from
Our flat pack complete range of our standard size and colour cabinets, flat pack or assembled.
custom made kitchen cabinets according to your needs flat pack or assembled in any colour or material ready for installation
As we have said already, we have a diverse range, so you are likely to find what suits your bathroom from us rather than anywhere else.