BOS Joinery – the best vanities in North Sydney
Do you want more storage in your bathroom but not at the expense of its interior decoration? In that case, buy bathroom vanities in North Sydney and that too from the best brand for such products – BOS Joinery. We offer you the most detailed range of bathroom storage products and services in the entire area. All of our products are functional and beautiful. We make them well. Apart from the vanity products, we offer you bathroom furniture and cabinets. We help you add a finishing touch to the bathroom you have always wanted. We have all that you need for your dream bathroom.
Do you want elegant designs that you normally see in the traditionally designed bathrooms, or are you looking for a modern style? We offer you a wide array of products that are better than any you will get in the region.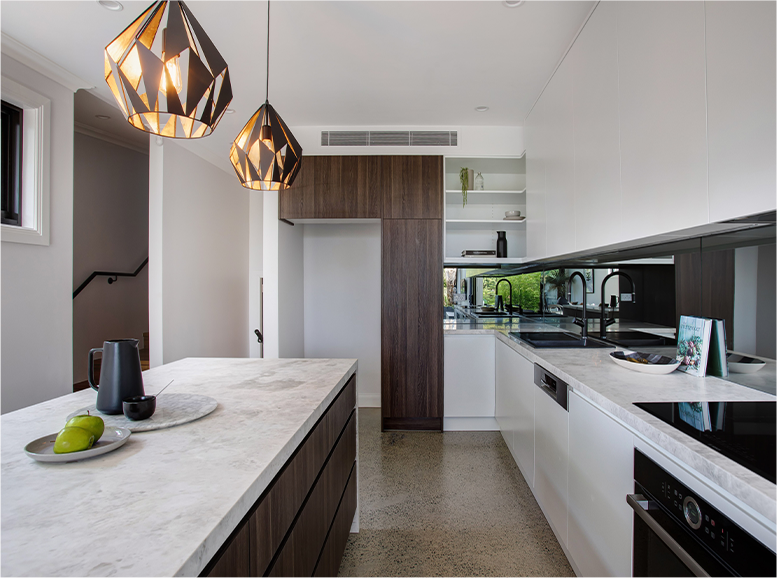 What does our range include?
Our range of bathroom products includes the likes of bathroom cabinets, wall-hung vanities, shaving cabinets, and freestanding vanities. We get all our products from the top brands in Australia. When you have the right vanity unit, bathroom cabinet, or linen cabinet in your bathroom it helps you in so many ways.
Such bathroom vanities in North Sydney help you maintain a bathroom that is free of clutter. You also find it easier to clean such bathrooms. This also gives you the comfort you need to get the most out of your toilet.
Are you looking for ideas to spruce up your bathroom? Do you know what will suit your bathroom the best? If not, just call us and our staff will help you with all the queries you have. Our employees are highly knowledgeable and friendly. They also have many years of experience in the industry.
Therefore, they will help you select the most appropriate furniture and cabinets for your bathroom and furniture based on your needs. We can help you decide the right cabinet for your bathroom from among shaving cabinets, wall cabinets, freestanding vanities, and linen cabinets.
Why Choose

To Buy a DIY Flat Pack Kitchen
1.

Top quality materials

2.

Specialized luxury kitchen design

3.

A kitchen based on your lifestyle and needs Shadowline, Traditional, Polyurethane Laminate

4.

Quick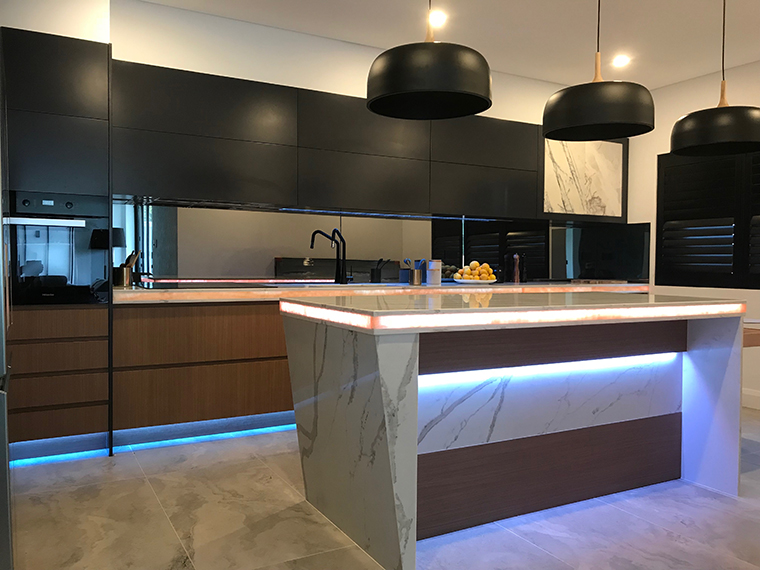 5.

Economic

6.

Easy! Detailed design and purchase online!

7.

Showroom available to have a look at kitchen styles and samples.

8.

Assembly easy and quick with innovative Tongue and Groove for extremely strong construction.
A great history of innovation and service
We have been in the industry for quite some time now. People know us as a service provider that always loves to innovate. Our product range is great and that helps too. We are always more than happy to help you with your bathroom furniture-related needs. Now that you have us, you do not have to put up with your unappealing and impractical bathroom anymore.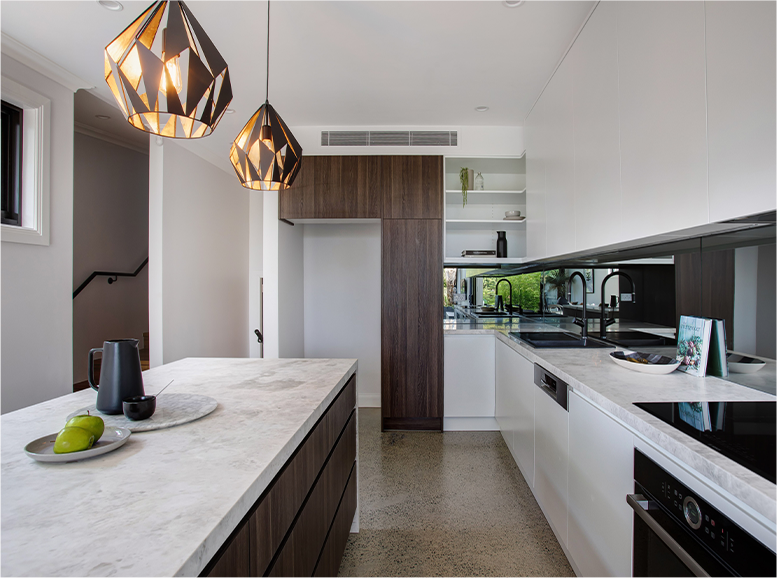 Own today DIY the kitchen of your dreams!
You can either choose from
Our flat pack complete range of our standard size and colour cabinets, flat pack or assembled.
custom made kitchen cabinets according to your needs flat pack or assembled in any colour or material ready for installation
With our superior range of products such as vanities will suit your North Sydney home. We have other such furniture so you can declutter your bathroom. We can also help you build the bathroom you have always dreamed of.
This is also one of the major advantages that we offer to you as a seller of these products. We have the best products for all budgets.