Custom Kitchen in Sydney CBD
Explore the Different Kitchen Designs in Sydney CBD
The kitchen is one of the most important places in your home. Hence, we believe and stress the importance of having a kitchen that inspires you each time you enter. If you have a kitchen with a weary look or want to build a new one, it's the time to give this special place a unique look. Get the best kitchen interior design and renovation. Hire the best professionals in Sydney CBD to do the things for you.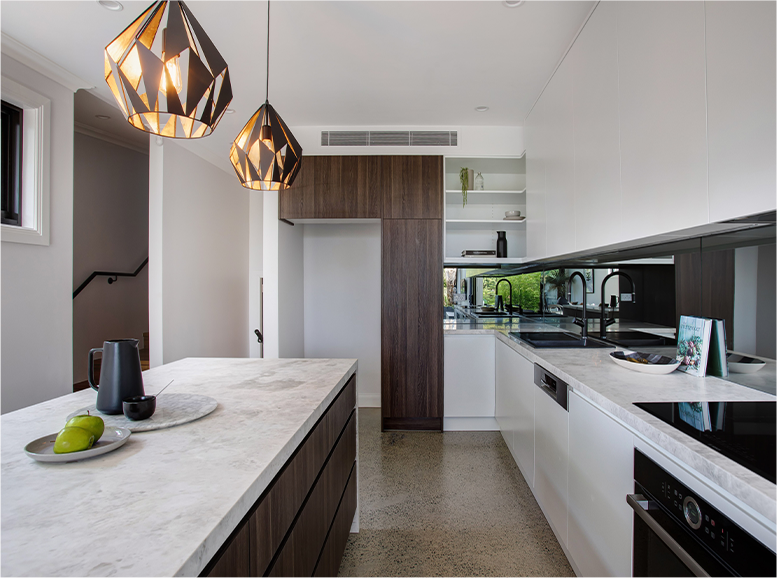 Call BOS Joinery- Your Reliable Professionals at Work
BOS Joinery is a NSW based business that works to bring a smile on the face of people with its unmatched collection of kitchen accessories and cabinets. The shop has some of the best kitchen designs and ideas that help create a sophisticated and contemporary kitchen design. We provide trendy and classical products that will help transform the look of your kitchen completely. Shop with us for our exclusive collection.
Being in the business for years, we know what the kitchens in Sydney CBD demand. We have seen the transformation of the kitchen in terms of design, style, colour, and theme. We have also witnessed how the preferences of the people have changed. Sticking to these points, we bring you a wide range of options for kitchen design and renovation.
Our products are exclusively manufactured, keeping in mind the requirements of almost all types of kitchens in Sydney CBD. Therefore, irrespective of whether it is a residential kitchen or commercial one, we are one of the top picks of many happy customers. Our quality products have found their place in some of the best and most luxurious kitchens. We have been honoured to have been chosen by influential people to build some of the best and most comfortable kitchens in Sydney CBD. You can rely on us to provide an exclusive collection of joineries.
Why Choose

To Buy a DIY Flat Pack Kitchen
1.

Top quality materials

2.

Specialized luxury kitchen design

3.

A kitchen based on your lifestyle and needs Shadowline, Traditional, Polyurethane Laminate

4.

Quick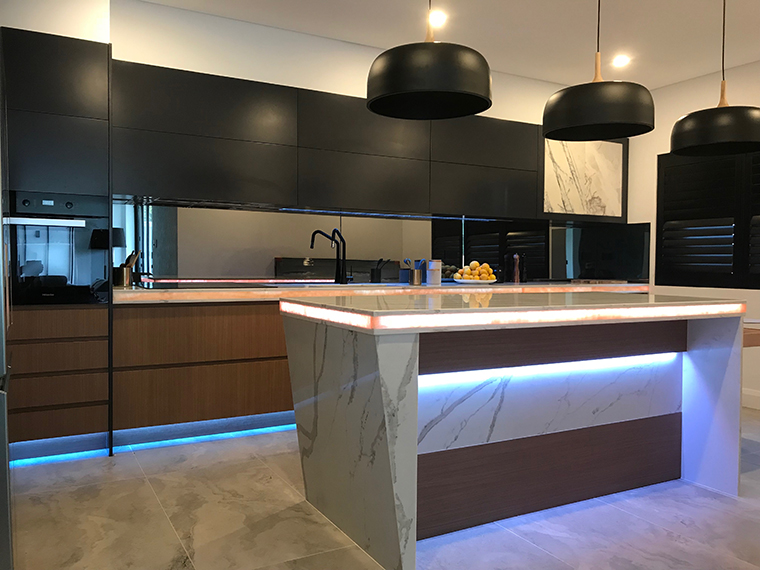 5.

Economic

6.

Easy! Detailed design and purchase online!

7.

Showroom available to have a look at kitchen styles and samples.

8.

Assembly easy and quick with innovative Tongue and Groove for extremely strong construction.
What's so special about our cabinets?
We are not the only manufacturer and seller of kitchen cabinets in Sydney CBD. Therefore, in order to ensure that we stand out from the market competition, we stress the importance of quality workmanship and quality raw materials. We make sure that all the kitchens that we build are durable.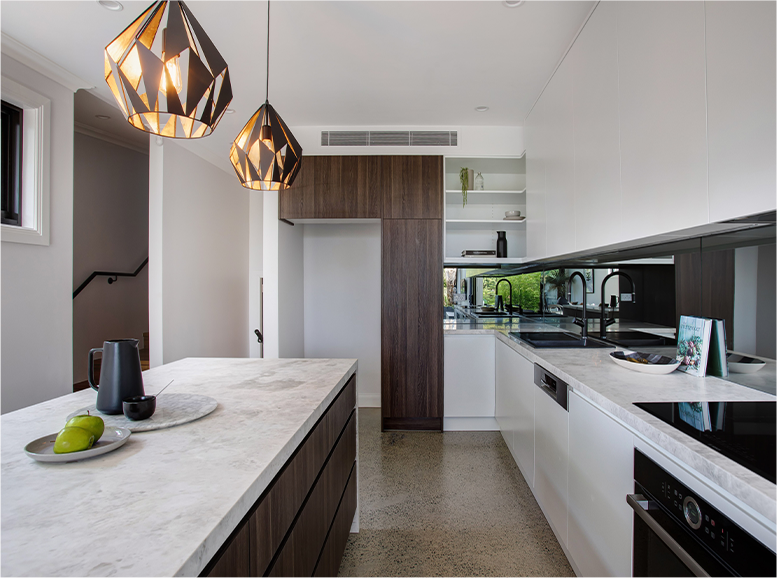 Own today DIY the kitchen of your dreams!
You can either choose from
Our flat pack complete range of our standard size and colour cabinets, flat pack or assembled.
custom made kitchen cabinets according to your needs flat pack or assembled in any colour or material ready for installation
In addition to this, the following are some exclusive benefits of dealing with BOS Joinery:
Durable products at the best price in Sydney CBD
Wide range of options available in terms of colour, price, and design
Products matching the requirement of all kitchens
Customised kitchen cabinets and benchtops to ensure a kitchen of your choice
Materials made from Australian products
Unmatched quality at a reasonable price
Superior delivery of the products to wholesalers within Australia
Get the Kitchen products of your Choice
We give our clients the privilege to select the products of their choice. However, in case of any doubt, we also assist them in making the right selection. Get in touch with us for more details. We are always here to support you in your journey of creating the best kitchen. Call us on 02 83876459