Custom Kitchen in Ramsgate
Beautiful, Modern Custom Kitchen Awaits you in Ramsgate
Are you thinking of giving your kitchen a modern refreshed look? Are you planning to customise the layout and design of the kitchen according to your requirements? We are here to help you. BOSJoinery has been a leading and reputed name in the field of designing and renovating custom kitchens in Ramsgate.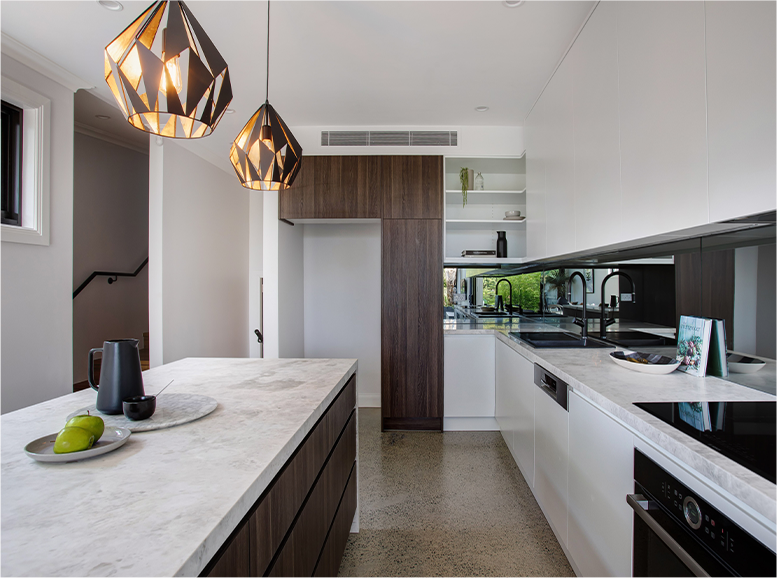 Kitchen Renovations Require Professionalism!
Yes, kitchen renovation has never been a DIY task. With the presence of so many technicalities, it becomes quite tough and challenging to provide a precise kitchen renovation. In addition to this, it becomes a challenge to ensure the right use of tools. This is why we recommend hiring the best professionals in Ramsgate to get things done properly.
Kitchen is the Hub of a home so We Design it Flawlessly
A kitchen is the source of energy and hence, in order to maximise energy efficiency it is important to have it designed properly. We offer you the best infrastructure and material to get it professionally designed. We help you in selecting necessary products and we can provide whatever you require. Our professionals are always there to guide you in the best possible way. We take every measure to ascertain that your kitchen looks outstanding, trendy, and classy, matching the lifestyle of yours.
Why Choose

To Buy a DIY Flat Pack Kitchen
1.

Top quality materials

2.

Specialized luxury kitchen design

3.

A kitchen based on your lifestyle and needs Shadowline, Traditional, Polyurethane Laminate

4.

Quick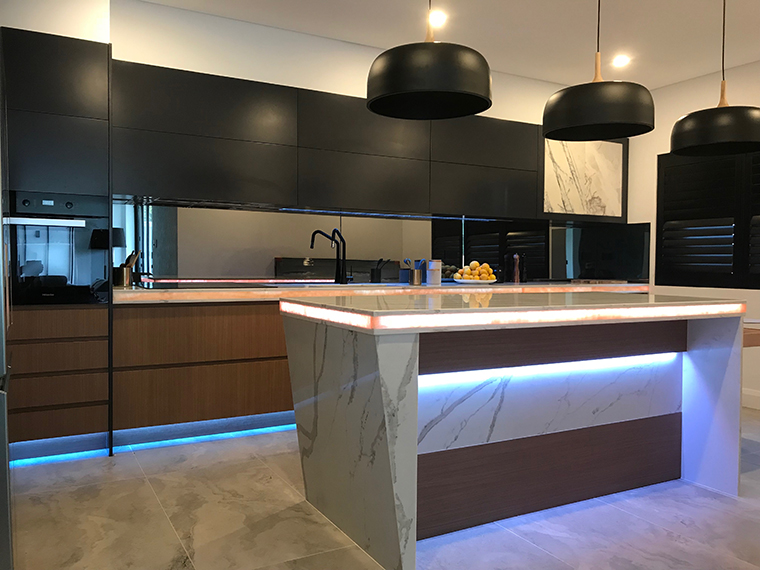 5.

Economic

6.

Easy! Detailed design and purchase online!

7.

Showroom available to have a look at kitchen styles and samples.

8.

Assembly easy and quick with innovative Tongue and Groove for extremely strong construction.
Quality Kitchen Renovations for the Best Price
There are at times when renovations become tiring. There are times when you have to drop your plan for custom kitchen remodelling because of the budget. But you need not worry. With BOSJoinery by your side, we will make things simple and easy. Our years of experience will come into play and ensure that even the toughest renovation is completed well in time without compromising the quality.
We provide you with a detailed quotation of the work that will be carried out in your kitchen to make the place a perfect hub for energy. Right from ascertaining the perfect colour combination to the placement of the accessories to get you enough space for energy efficient cooking. We take care of every aspect required for the kitchen renovations that will make even the smallest kitchen the perfect place for you.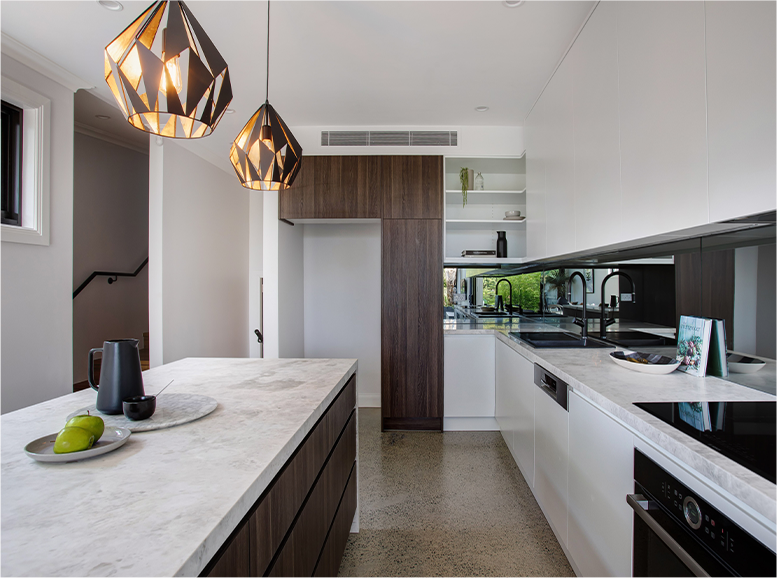 Own today DIY the kitchen of your dreams!
You can either choose from
Our flat pack complete range of our standard size and colour cabinets, flat pack or assembled.
custom made kitchen cabinets according to your needs flat pack or assembled in any colour or material ready for installation
An Updated Custom Kitchen with all Features
Providing you with custom kitchens is our trademark. We leave no stone unturned when it comes to delivering top-notch designer kitchens. We do not compromise on quality and our standard remains the same for design and creating a perfect interior. We have made sure that the best professionals work in our team to provide a perfect solution to your kitchen in Ramsgate. Irrespective of whether it is a commercial or residential kitchen, we are one a trusted custom kitchen design business.
Hiring us has several advantages. Not only will we deliver you a fully finished kitchen within the agreed timeframe, time but we will do so without making a huge mess. We always clean up after ourselves so you can enjoy your kitchen right away.
Get in touch with us for the best kitchens in Ramsgate. Call us on 02 83876459 for more details. You can ask for a no-obligation free quotation as well.