Custom Kitchens in Marsden Park
One-Stop Destination for Requirements of Kitchens of all Types
Transform your cramped and congested kitchen into a spacious one. Get some of the best accessories and attachments for your kitchen. Hire renovators and experts to get everything done properly.
If you are looking for some exclusive products that will suit your kitchen or go well, then bank on BOS Joinery. We are your one-stop destination for all types of kitchen requirements. Located in NSW, we provide almost the entire Australia and help you design the best and outstanding kitchen for you. Our products are trendy and stylish looking favouring your requirement.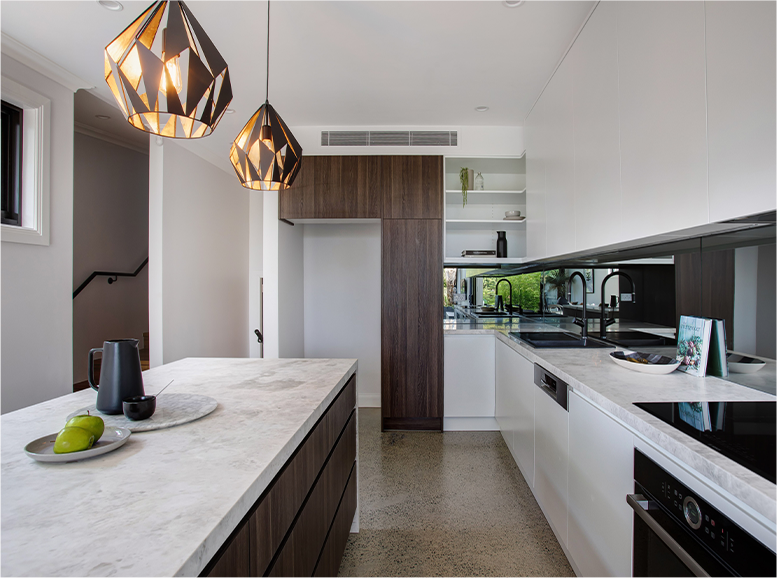 BOS Joinery for your Kitchen Requirements
Being in the business for years, we have closely watched the transformation happening in the kitchen design and renovation. We have seen how a traditional-looking kitchen takes the shape of a contemporary one. We have also seen people's choice of their kitchen in a mix match form- a touch of traditional in a contemporary form or vice-versa. Therefore, such exposure has helped us grow a lot and think of all kitchens in Marsden Park and entire Australia.
In addition to this, going ahead with BOS Joinery will ensure that you get the best product for your kitchen. Irrespective of the type of kitchens- residential or commercial- we have things for all. No matter if your kitchen is small or big, our product is always going to give your kitchen an unmatched finish.
The following are some of the top reasons that will make you visit us again:
Exclusive stock in Marsden Park for all types of kitchens
Professional help during the selection of the kitchen item
Wide range of products giving the option to visualise which one will look the best
Products of all kinds available under one roof
Competitive pricing with uncompromised pricing
Once you deal with us, we get your bookings delivered at your place within Australia. We also provide specialised delivery for the whole sellers- irrespective of the numbers of kitchens or kitchen products.
Why Choose

To Buy a DIY Flat Pack Kitchen
1.

Top quality materials

2.

Specialized luxury kitchen design

3.

A kitchen based on your lifestyle and needs Shadowline, Traditional, Polyurethane Laminate

4.

Quick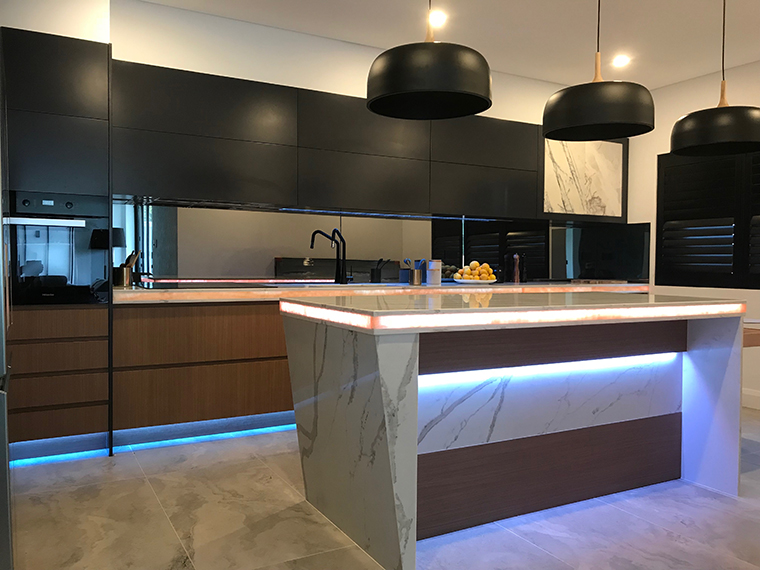 5.

Economic

6.

Easy! Detailed design and purchase online!

7.

Showroom available to have a look at kitchen styles and samples.

8.

Assembly easy and quick with innovative Tongue and Groove for extremely strong construction.
Your Obsession. Our Passion.
Once in a while, you must have dreamt of a kitchen that will fit into all the things that will make it not only comfortable but look stylish and modern. Well, we help you to live your dream. Our products for different types of kitchens show our passion to build and design a dream kitchen for you. Our products are superior in quality and have cutting-edge above others.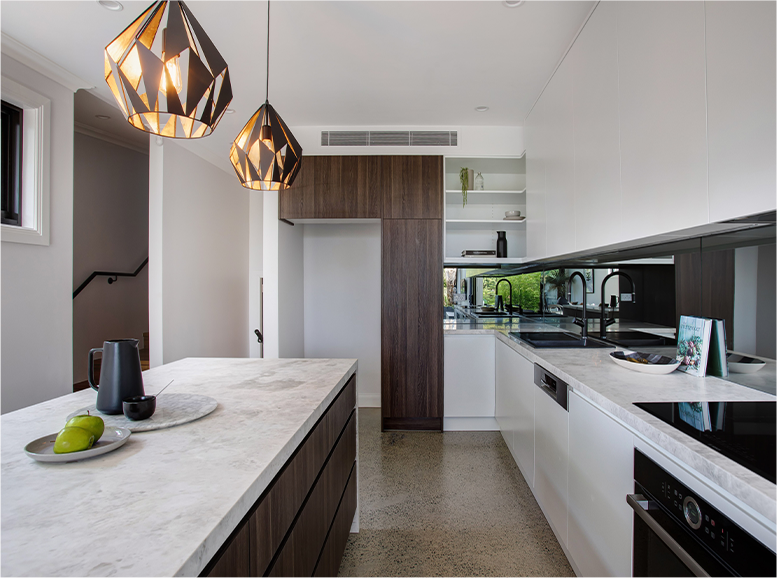 Own today DIY the kitchen of your dreams!
You can either choose from
Our flat pack complete range of our standard size and colour cabinets, flat pack or assembled.
custom made kitchen cabinets according to your needs flat pack or assembled in any colour or material ready for installation
BOS Joinery is a leading, reputed, and reliable name when it comes to delivering the best quality of products in Marsden Park. Our market presence is evident that we are a dedicated team of professionals working towards delivering the highest quality of value-oriented services. We leave no stone unturned when it comes to giving a weary-looking kitchen a transformed look.
Call 02-83876459 for more details about the products. We also provide you with a no-obligation quotation. Our aim has always been to deliver superior quality products for kitchens to ensure 100% functionality.