Custom Kitchens in Bexley
Outstanding Kitchens Inspired by your Lifestyle in Bexley
BOS Joinery has been in the business of kitchen renovation in NSW for years. It is a reputed and reliable name when it comes to bringing an old, weary-looking kitchen to life. The company also deals with the installation of a new kitchen with an outstanding design inspired by your likes and lifestyle. We, since the day of inception, have catered to designing and up-gradation of hundreds of kitchens- both residential and commercial. As of now, we stand as the flag-bearer in the industry when it comes to introducing style and modern-look to kitchens in Bexley.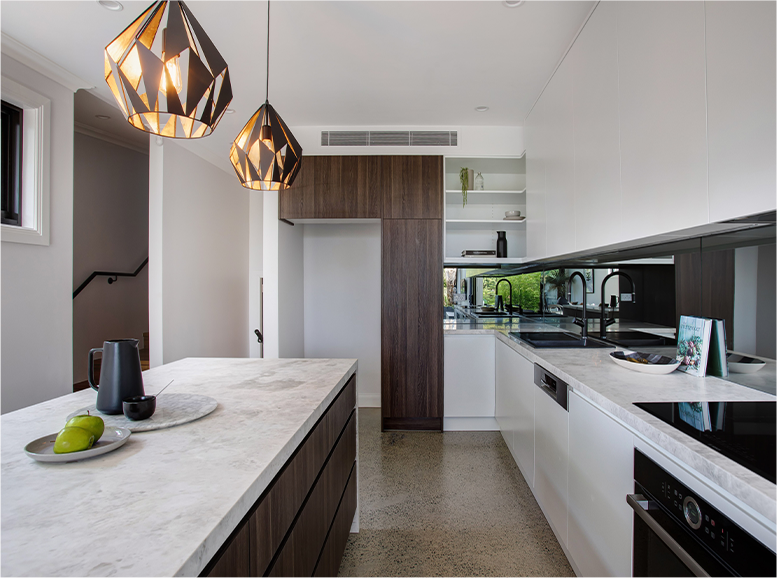 We Bring you the Kitchen of your Dreams at the Best Price
Yes, bank on us on this. We have grown as an industry and have the best professionals working to give shape to your dream kitchen in Bexley. We keep ourselves updated and provide our clients with numerous kitchen design options to choose from. We strive to provide you with the best services and aim to design kitchens that bear a clean modern look with the minimum interruption. We take special care of functionality and space. No matter if your kitchen space is too small, we will design it accordingly. We will make sure that every kitchen has the provision for minimum amenities that will help the person working to continue cooking some scrumptious dishes for you and guests.
Unmatched Design only at BOS Joinery
Being in the industry for years, we have observed closely how customers' preferences have changed over time. Therefore, based on that, we have transformed ourselves as well. We bring to you some of the best and unmatched designs that are exclusive to us in Bexley. We make sure that the unmatched design goes well with your taste and likes.
Why Choose

To Buy a DIY Flat Pack Kitchen
1.

Top quality materials

2.

Specialized luxury kitchen design

3.

A kitchen based on your lifestyle and needs Shadowline, Traditional, Polyurethane Laminate

4.

Quick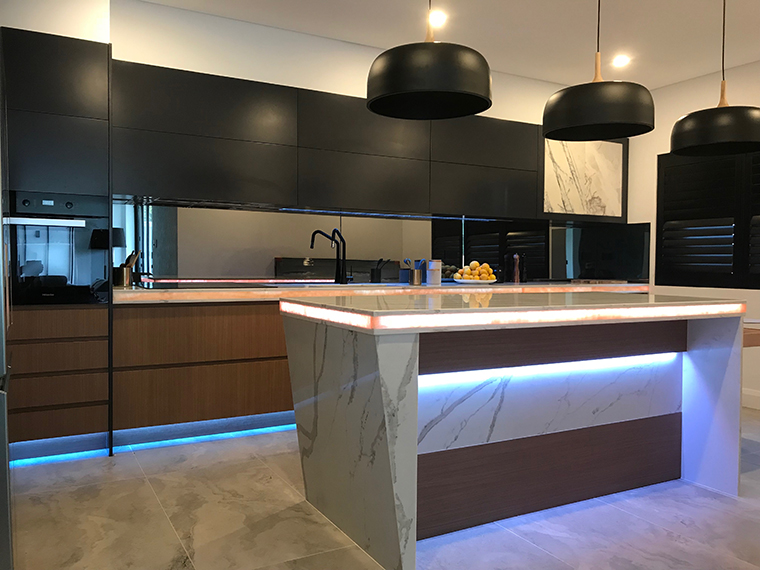 5.

Economic

6.

Easy! Detailed design and purchase online!

7.

Showroom available to have a look at kitchen styles and samples.

8.

Assembly easy and quick with innovative Tongue and Groove for extremely strong construction.
We Proceed with a Set of Guidelines
We aim to ensure that the job we do is flawless and guarantee zero complaints from our customers. Therefore, in order to achieve this, we follow guidelines to ensure a good outcome. Therefore, all our renovations and remodelling related to kitchens in Bexley include the following:


Analysis of the existing Kitchen

Before proceeding with the renovation work, we appoint an experienced professional who will analyse the area of the kitchen that is to remodelled and take note of the essentials that are to be included by excluding which should not be there. This analysis of the kitchen also will help you get an idea of how much expense is going to be.

Selection of Style, Colour, Design, and Theme

We give our clients the choice of style, colour, theme, and design for their new kitchen. Our experienced professionals will also assist in making the selection of the colour and design. After you are done with the selection, we present to you the different options of style and theme of kitchens we have for you.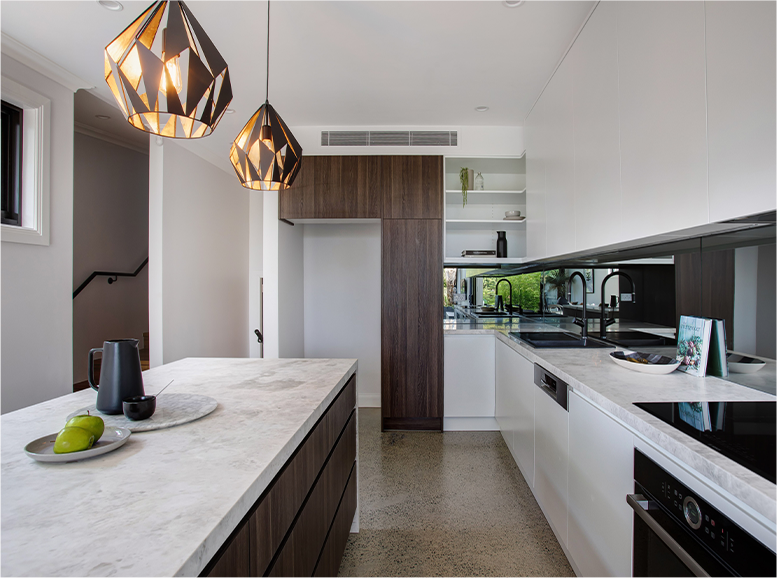 Own today DIY the kitchen of your dreams!
You can either choose from
Our flat pack complete range of our standard size and colour cabinets, flat pack or assembled.
custom made kitchen cabinets according to your needs flat pack or assembled in any colour or material ready for installation
Count on us for an immaculate finish
We use the latest technology in the process to ensure that all our works related to kitchens finish on a higher note. We leave no stone unturned in the process and assist our clients in getting their dream kitchen. Call 02- 83876459 for more details. We provide you with a no-obligation free quote as well.