BOS Joinery – the best flat pack kitchens in Sylvania Waters
At BOS Joinery we offer the finest flat pack kitchens in Sylvania Waters. You can say that a flat pack kitchen is a DIY (do it yourself) kind of kitchen. Here, you have all the components of the kitchen and you just have to assemble it yourself. It is the manufacturer that sends you all the ingredients that you need for such work. The company makes sure that it has drilled and cut all these companies to absolute precision. It is like working on a jigsaw puzzle. If you have purchased a flat pack kitchen, you won't need anything else.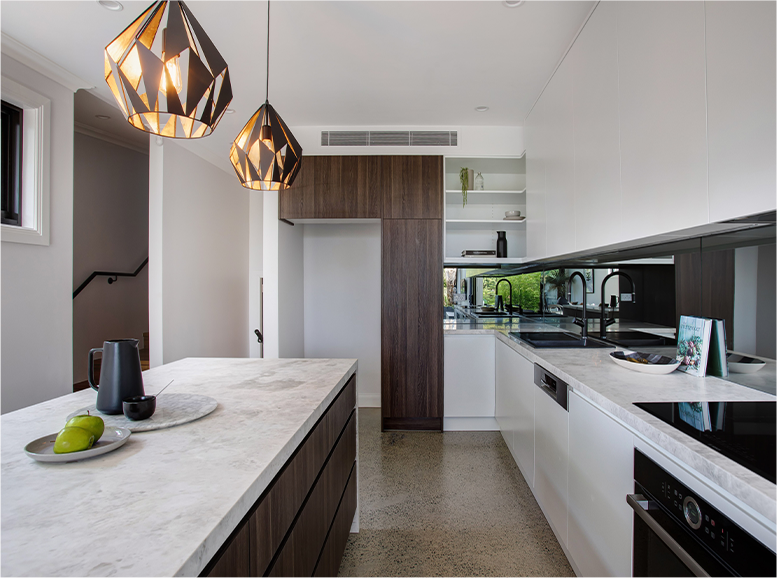 What does a flat pack kitchen include?
It includes every component that you will need to build your own kitchen. It includes:
cabinetry
drawer runners
fittings
bench-tops
handles
When you put the entire package together you have a complete kitchen that functions properly. One of the best things about flat pack kitchens is that you can design them exactly according to your desires and needs.o. All you need to do is to tell us how you will want us, the manufacturers to do it for you. We will do the work and send it to you within a short turnaround time. We also offer other services such as quotes and measures to ensure that the work is of top quality.
What are the advantages of flat pack kitchens?
You get many benefits with flat pack kitchens in Sylvania Waters. There are so many advantages of these products that they will surprise you – and pleasantly so. You get them in both custom and standard sizes. This implies that you will get a kitchen that will suit your space perfectly. This includes things like kitchen cabinets, appliances, and bench-tops. We guarantee that you won't have any issues with your kitchen once you get the finished product from us. Having such a kitchen also means that you are not limited to any particular size, shape or design element.
Why Choose

To Buy a DIY Flat Pack Kitchen
1.

Top quality materials

2.

Specialized luxury kitchen design

3.

A kitchen based on your lifestyle and needs Shadowline, Traditional, Polyurethane Laminate

4.

Quick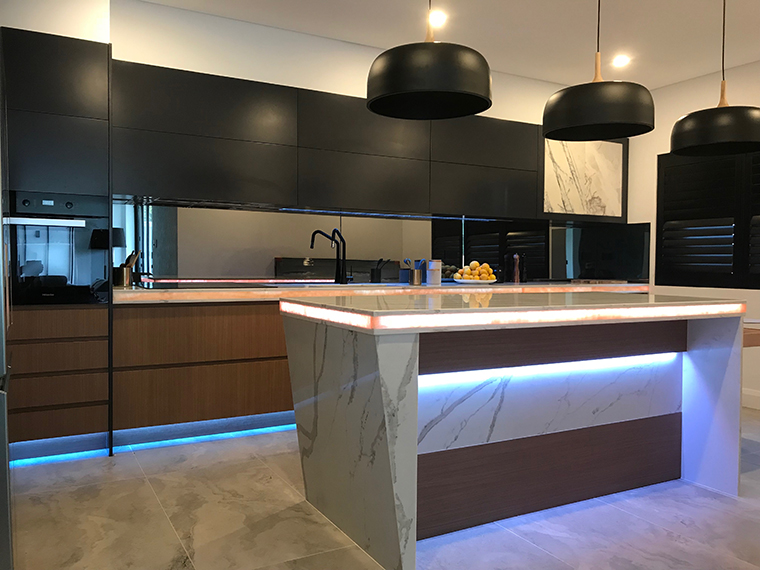 5.

Economic

6.

Easy! Detailed design and purchase online!

7.

Showroom available to have a look at kitchen styles and samples.

8.

Assembly easy and quick with innovative Tongue and Groove for extremely strong construction.
Why do people like flat pack kitchens?
People know that these kitchens provide unmatched flexibility and they love them for that. It also helps that these are so economical. You can always get a service provider to design, build, and install a brand-new kitchen for you. However, getting a flat pack kitchen will cost you a lot less. Your savings, in this case, can go up to thousands of dollars. These savings do not mean that you will get lesser quality materials and features for your kitchen.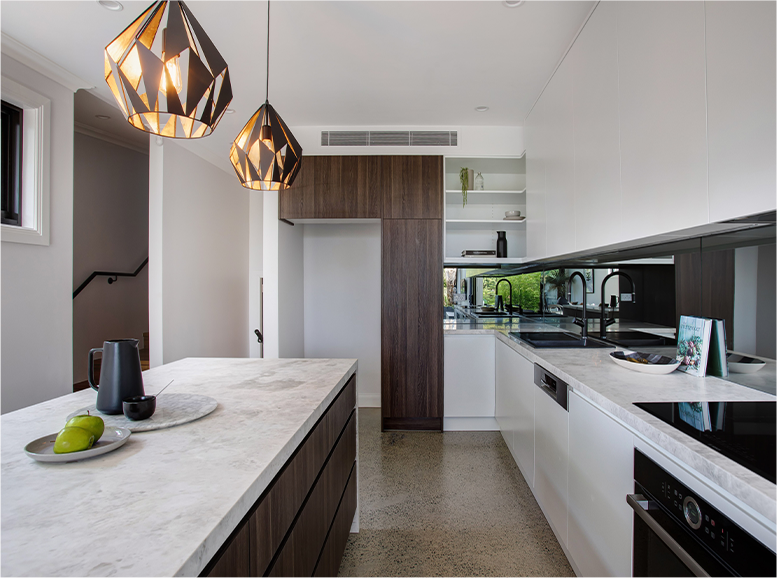 Own today DIY the kitchen of your dreams!
You can either choose from
Our flat pack complete range of our standard size and colour cabinets, flat pack or assembled.
custom made kitchen cabinets according to your needs flat pack or assembled in any colour or material ready for installation
Why should you buy your flat pack kitchen from us?
When you buy your flat pack kitchens in Sylvania Waters from a top-tier name like us you can be confident that our reputation is important and we have the expertise to always provide the best flat pack kitchens in the region. We know what people want and we are good at giving them exactly that. This is the reason why they like us so much. We have an uncompromising attitude towards quality and service. We want to provide you the best quality and service that you need from a company such as us.