BOS Joinery – the best flat pack kitchens in North Kellyville
Are you looking for the best flat pack kitchens in North Kellyville? If so, you have found us - BOS Joinery. Are you planning to renovate your kitchen? Do you have an old property? Is this the first time that you are doing such work? Are you renovating your investment property? Do you want a kitchen for your commercial property? No matter what kind of work it is we are the ones who will do it better than everybody else in the area. You can be sure of that. We are a reliable service provider and people in the area know us.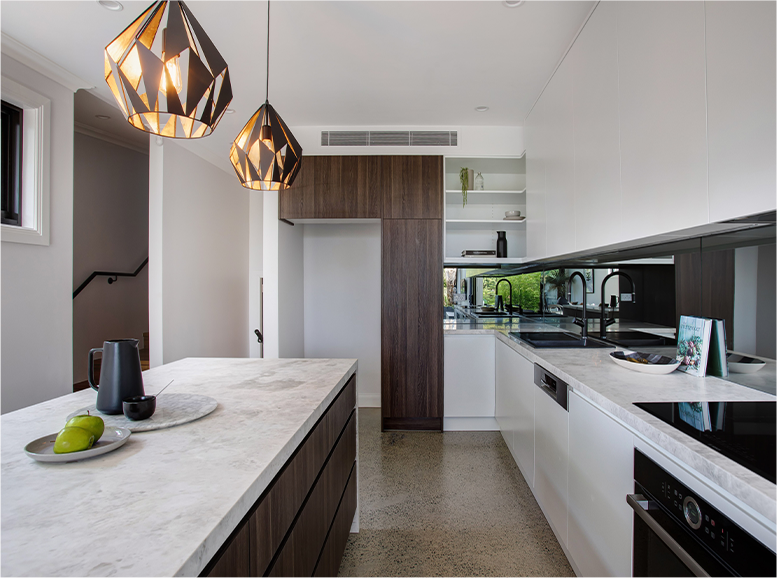 We have been in the industry for many years now and in that period, we have established ourselves as a leader for flat pack kitchens in North Kellyville and other kitchen-related work. Apart from these, we can also do a lot of work for you such as:
Shadow line kitchens
Shaker traditional kitchen
Kitchen doors
Kitchen renovations
Kitchen bench-tops
Kitchen installations
Customised kitchens
Serving all kinds of clients
We are a qualified company in the kitchen building and supply industry. Therefore,we work with all kinds of clients such as commercial and residential. We can also design kitchens according to your budget.
You can talk to our team about any questions that you have regarding flat pack kitchens in North Kellyville and any other work that we do. Our employees will tell you all you want to know about the kitchen renovations, custom design solutions, and kitchen installations that we do.
Why Choose

To Buy a DIY Flat Pack Kitchen
1.

Top quality materials

2.

Specialized luxury kitchen design

3.

A kitchen based on your lifestyle and needs Shadowline, Traditional, Polyurethane Laminate

4.

Quick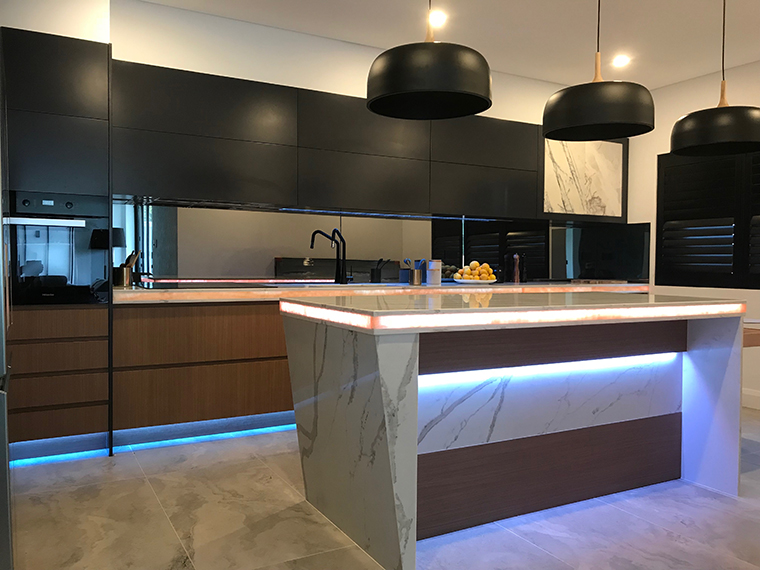 5.

Economic

6.

Easy! Detailed design and purchase online!

7.

Showroom available to have a look at kitchen styles and samples.

8.

Assembly easy and quick with innovative Tongue and Groove for extremely strong construction.
The best products in Australia
We make all our products from the best materials available in Australia. This is the reason why they are of such a prime quality and can resist moisture so well. We install and deliver all kinds of kitchen finishes and designs along with accessories and appliances.
Are you looking for a popular design that will fit your space or do you want a customised kitchen? Do you want cheap products because you are on a budget? Are you looking for some original and unique products? No matter what it is, you will have the best cooking space in your home. You can take our word on that.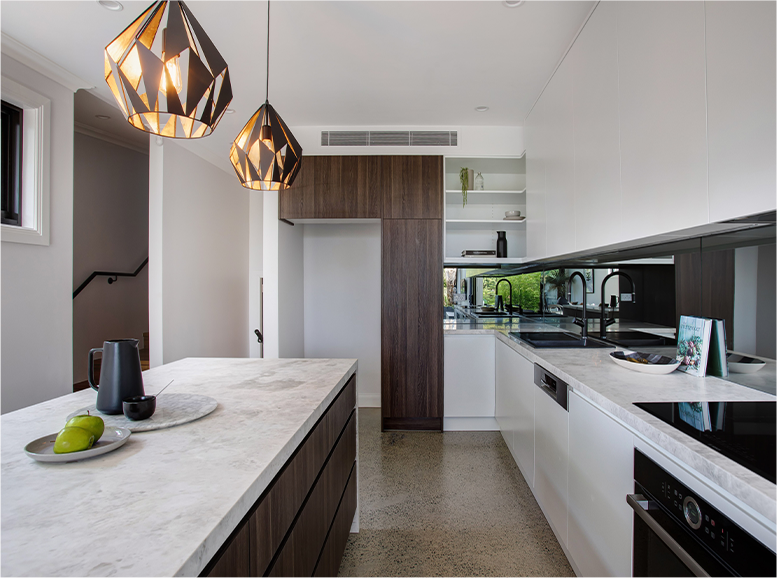 Own today DIY the kitchen of your dreams!
You can either choose from
Our flat pack complete range of our standard size and colour cabinets, flat pack or assembled.
custom made kitchen cabinets according to your needs flat pack or assembled in any colour or material ready for installation
Our products come with a warranty
Installing a new kitchen is not that easy as you may think it is. People know that you need to spend a lot of money and effort to renovate your kitchen as it has a lot of large appliances, utilities, and white goods in a small area.
We have a team with immense experience in the industry – our professionals have installed and created all kinds of modern kitchens. We are very proud of the quality of work that we can do for you in this context. Our customer service is exemplary too. This is the reason why we offer warranties on all our products. If you want to know the costs of your project, just tell us what you want us to do and we will offer you an accurate quote that helps you plan better.