DIY Flat Pack Kitchens North Kellyville
Build Up Your Flat Pack Kitchens Together With BOS Joinery
A kitchen is the heart of any home and you can give your home a complete makeover by transforming the space. Installing new kitchens or modernising the old drawers and cabinets can give your cooking area a fresh look and feel. If you design a kitchen area without enough space, then it can make the complete home look shabby and crowded. Designed to offer optimal storage space, flat pack kitchens help the property owners in North Kellyville to get the storage as per their requirements without going over budget.
If you want to save money while revamping your kitchen, then you must know where to start. Even if you are clueless, BOS Joinery is here to help you. Being a house of experts, we can offer you both premium quality materials and complete help to help people develop their DIY flat pack kitchens.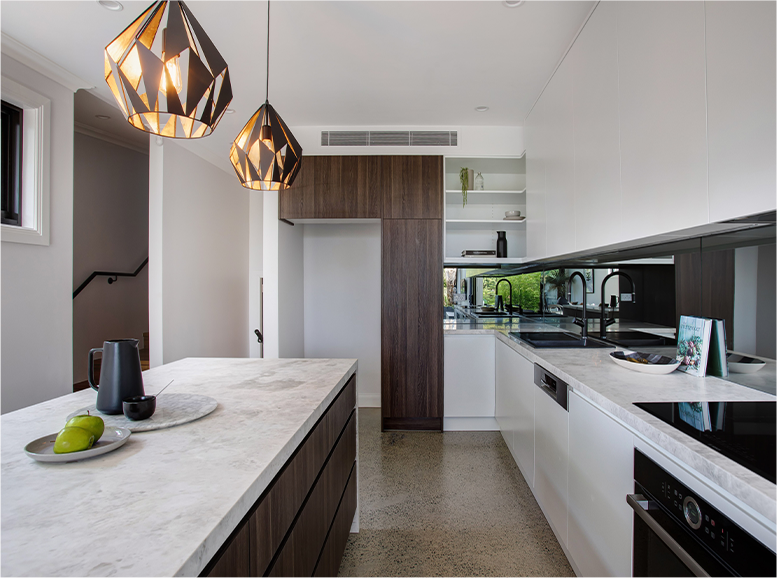 BOS Joinery - Your Inspiration in Planning A New Kitchen
Here at BOS Joinery, we aim to incorporate both innovative and modern designs and premium quality flat pack kitchens. Therefore, the products that we supply give the homeowners, DIY enthusiasts, architects, and builders an easy and stress-free option for building kitchens.
Irrespective of the flat pack kitchen style that you have in your mind, at BOS Joinery we can help you take out the mystery of the design and layout of this kitchen style. Besides, we also help our client to choose benchtops, cabinets, splashbacks, handles, appliances, etc. Apart from that, the qualified kitchen experts of our company are also ready to offer guidance to help our clients completely transform their kitchens. This way, by setting up a DIY kitchen, you can literally save thousands of dollars.
Even if you are thinking of selling your home in North Kellyville, then a stylish, new, and appealing flat pack kitchen at a competitive rate will add value to your home while attracting prospective buyers.
The flat pack kitchens that we offer incorporate distinct types of innovative features like soft-close drawers and hinges, Caesar stone, bins, laminated bench tops, and space for different modern appliances. And therefore, these kitchens can serve you for years. Apart from being constructed of the best quality materials, the easy assembly features of these kitchens help property owners to easily complete their home rebuilding or renovation projects.
Why Choose

To Buy a DIY Flat Pack Kitchen
1.

Top quality materials

2.

Specialized luxury kitchen design

3.

A kitchen based on your lifestyle and needs Shadowline, Traditional, Polyurethane Laminate

4.

Quick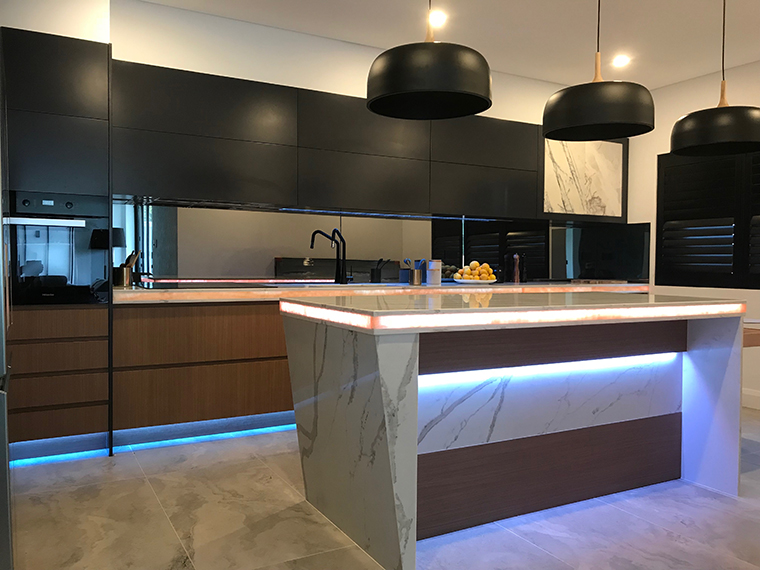 5.

Economic

6.

Easy! Detailed design and purchase online!

7.

Showroom available to have a look at kitchen styles and samples.

8.

Assembly easy and quick with innovative Tongue and Groove for extremely strong construction.
What Can Expect From Flat Pack Kitchens?
These DIY kitchen parts allow you to be a master designer: When you have an idea of the design of your dream kitchen, but you don't understand how to get it, then you can rely on our service.
Less time constructing and more time in cooking: By choosing us to supply with the materials that you need, you can construct the kitchen of your dream without hassle. We can supply you the materials right on your doorstep in North Kellyville and elsewhere.
Fashionable kitchen at a factory-direct rate: We always seek the help of trusted craftsmen to get the desired design every time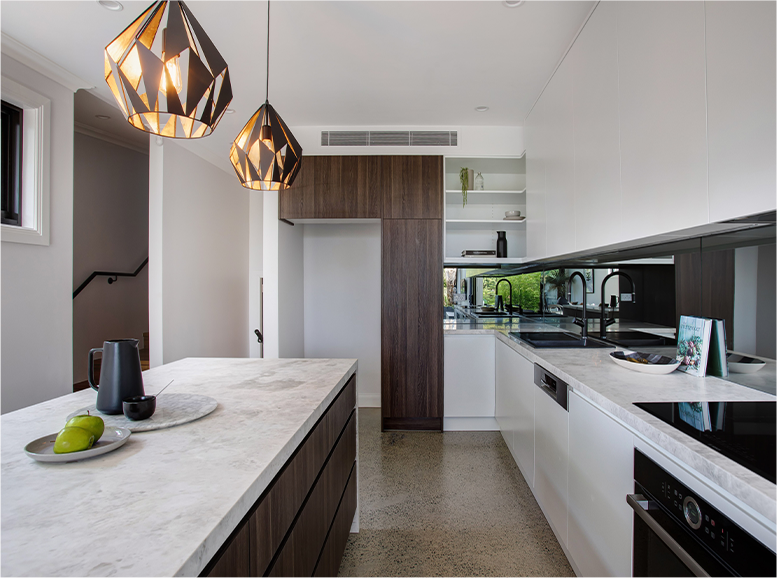 Own today DIY the kitchen of your dreams!
You can either choose from
Our flat pack complete range of our standard size and colour cabinets, flat pack or assembled.
custom made kitchen cabinets according to your needs flat pack or assembled in any colour or material ready for installation