DIY Flat Pack Kitchens Kogarah
BOS Joinery- Quality Flat Pack Kitchens To Set Up Your DIY Kitchen Needs
Have you always had a dream to design a customised culinary heaven? Do you want to give your kitchen area an aesthetic makeover or are you unsatisfied with the design? No matter whatever the case, you must not compromise on the small tidbits. All you need is to have the right plan combined with experts' skills to make your dream of having a designer sleek kitchen come true. The outstanding thing is that a properly installed and assembled flat pack kitchen looks better than or just as good as the ready-to-install alternatives. And when you are ready to revamp your kitchen with the finest quality DIY kitchens in Kogarah, choose BOS Joinery. We will help you create the right flat pack kitchens in the way you prefer, following a smooth process.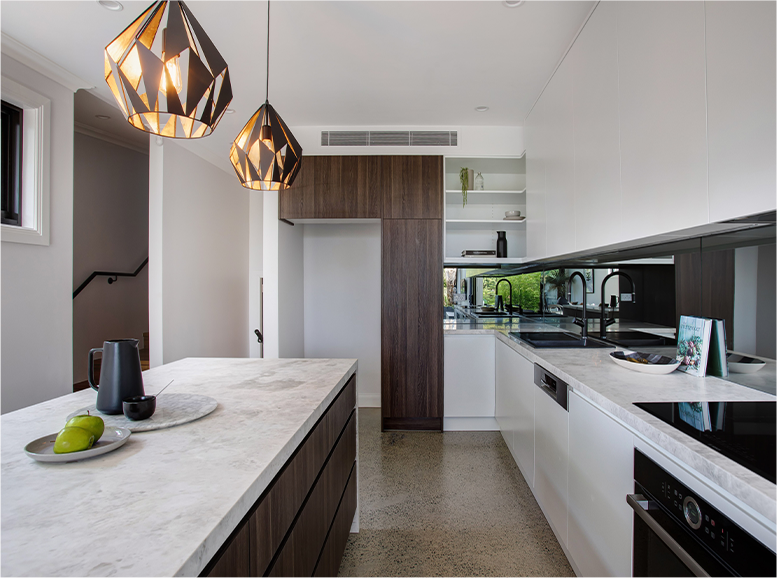 BOS Joinery - Your Flat Pack Inspiration
BOS Joinery specialises in supplying the best quality DIY kitchens manufactured with the best and latest equipment available for acquiring the ultimate precision while ensuring the perfect finished results. So, whether you want to install a flat pack kitchen in Kogarah for starting afresh or to revamp a tattered kitchen, you can give a shape to the space by measuring its perimeter. To do this, chalk out a plan for the DIY kitchen including the doors and windows, major cooking appliances, and the area for the sink. Once you consult us with the details, we will make your dream a reality.
Being a part of this industry for several years, we know how expensive it is to renovate a kitchen. Therefore, we always help our clients to pick and select the right materials, hardware, and colours for flat pack kitchens that suit their budgets. So, the end result that we offer is both luxurious and cost-effective which is hard to find elsewhere.
Whether you are planning to build a dream kitchen in your home, or want to add some space to a small kitchen, or to spice up the old one, you can do it with our DIY flat pack kitchens. So, do not waste time, impress your guests with a great but affordable kitchen. Remember, installing a flat pack kitchen also makes sense if you are planning to sell your house.
Why Choose

To Buy a DIY Flat Pack Kitchen
1.

Top quality materials

2.

Specialized luxury kitchen design

3.

A kitchen based on your lifestyle and needs Shadowline, Traditional, Polyurethane Laminate

4.

Quick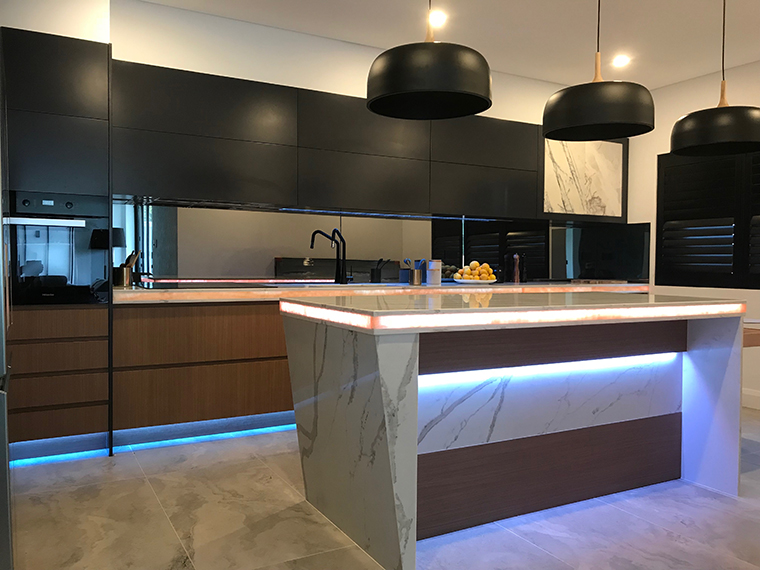 5.

Economic

6.

Easy! Detailed design and purchase online!

7.

Showroom available to have a look at kitchen styles and samples.

8.

Assembly easy and quick with innovative Tongue and Groove for extremely strong construction.
How Can You Start With The DIY Flat Pack Kitchen?
By choosing BOS Joinery as your flat pack kitchen supplier, it is easy to start right away in your dream kitchen. If you are stuck somewhere, then we can help you out from planning to selection and design up to the delivery. All you have to do is to follow the steps mentioned below:


Start with measuring the perimeter of your kitchen
Draw a sketch of your kitchen, including doors and windows. Never forget the parts above the benches.
Mark all the areas for your cooking appliances and sink
Prepare a wish list for the new kitchen area. Some things that you might prefer to think about are pull-out pantry, pot draws, or a lazy Susan.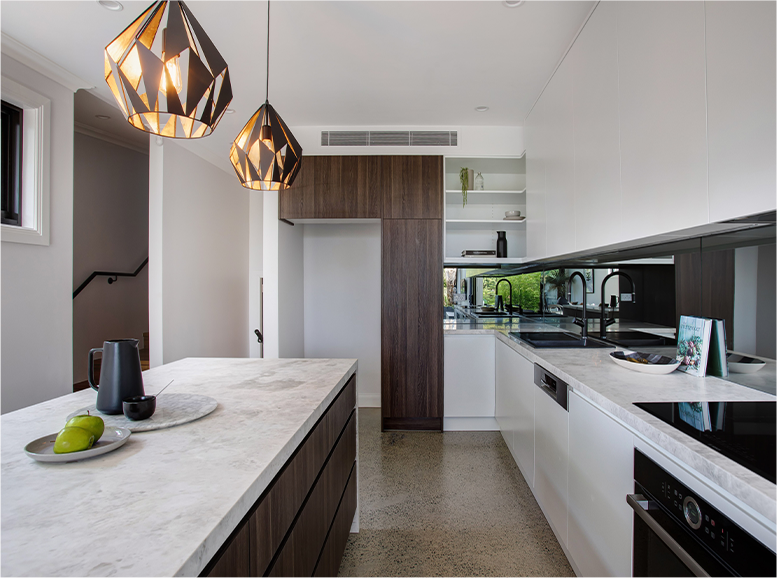 Own today DIY the kitchen of your dreams!
You can either choose from
Our flat pack complete range of our standard size and colour cabinets, flat pack or assembled.
custom made kitchen cabinets according to your needs flat pack or assembled in any colour or material ready for installation