Custom Made Kitchens Sylvania
Step Forward for Custom Kitchens in Sylvania
BOSJoinery creates trendy, modern, designer custom kitchens in no time. We are one of the market leaders when it comes to designing outstanding and beautiful kitchens in Sylvania. Right from styling to design and functionality, we take utmost care of everything. We aim to design a perfect kitchen for you in the quickest possible time.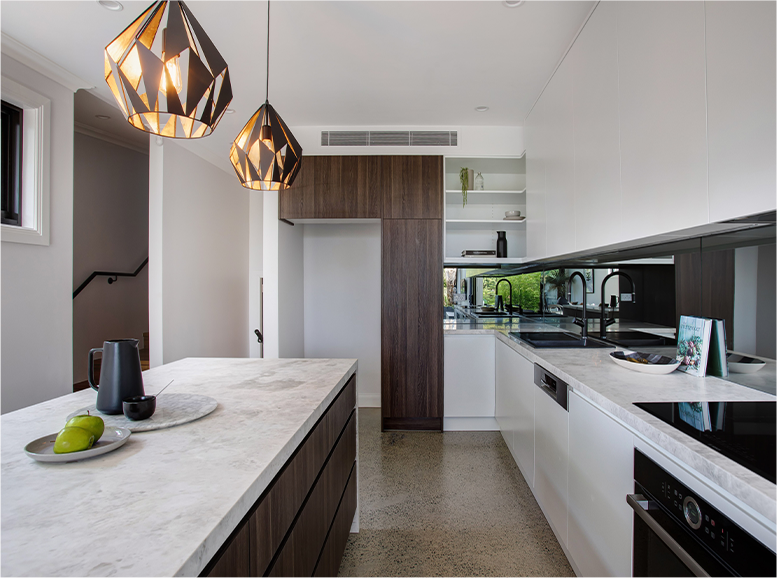 Amidst so many service providers in the market, we stand out because we are the most reputed and reliable kitchen cabinet makers in Sylvania. Your dream of owning a dream kitchen is fulfilled here. We take into consideration all the possible elements that will define aesthetic beauty and styling. We aim to bring a smile to your face with the completion of the kitchen.
The following are some of the top reasons why you should hire us for custom kitchens in Sylvania:
Fast & Quick Service Providers

Believe it or not, we are one of the fastest and quickest service providers in Sylvania. With several projects lined up, we make sure that every project is completed in the shortest possible time frame. We value time and hence, assign dedicated professionals with relevant years of experience who could ensure on-time completion of the project.

Matchless Quality

Our effort to quickly complete the project does not mean we compromise with the quality. Each of the materials we use is high-quality, strong and durable. We believe that without the use of good quality products a beautiful kitchen cannot be created. Therefore, with BOSJoinery, be assured of the quality of the raw material and workmanship.

Dedicated and Experienced Professional at Work

We know the importance of work getting completed by experienced professionals. Therefore, to ensure zero complaints, we provide the best industry renovators to work on your new kitchen. They are always there to provide excellent custom kitchen remodelling. Apart from this, their experience will help transform every nook and corner of your kitchen.

Perfect and Flawless Service

We know how important your investment is. Therefore, we make sure that it does not go waste. Keeping in mind your requirements and ascertaining 100% functionality and aesthetic beauty, our work will definitely exceed your expectations. Ask us to provide the design, we are there to provide you with it- flawlessly. Being in the industry for years in Sylvania, you will experience the correct solution in our kitchen design.

Beautiful Functional Kitchen

Our Professionals are the flag bearers of BOSJoinery's success. Yes, with us you will sail through the best ever kitchen design and renovation experience. We make sure that you get the most beautiful and functional kitchen.
Why Choose

To Buy a DIY Flat Pack Kitchen
1.

Top quality materials

2.

Specialized luxury kitchen design

3.

A kitchen based on your lifestyle and needs Shadowline, Traditional, Polyurethane Laminate

4.

Quick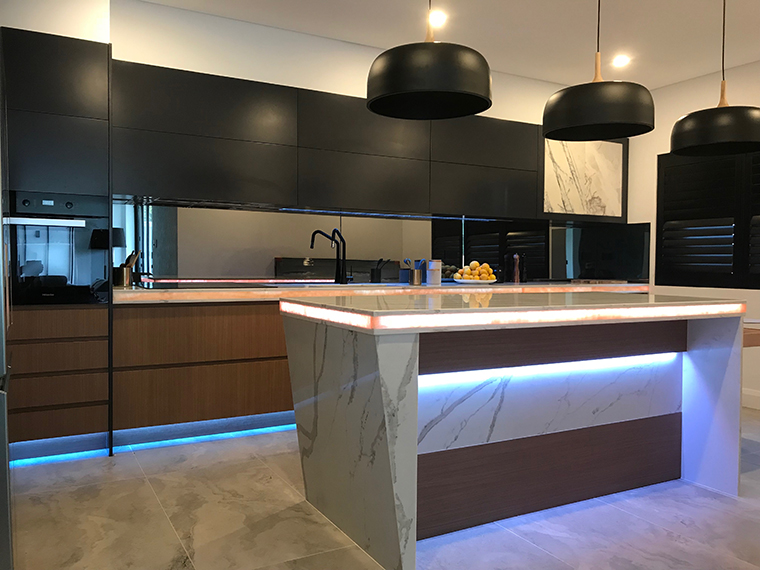 5.

Economic

6.

Easy! Detailed design and purchase online!

7.

Showroom available to have a look at kitchen styles and samples.

8.

Assembly easy and quick with innovative Tongue and Groove for extremely strong construction.
Join Hands with us for the Most happening Kitchen!!
Well, BOSJoinery is a renowned and reputed name in the field of custom kitchens designing and remodelling. Therefore, if you are planning to get your kitchen renovated in Sylvania, get in touch with us. Our professionals will do all the needful to make your kitchen functional and designer. With meticulous planning, we leave no stone unturned to give you what you desire.
Ask for a free quote. Call 02 83876459 for more details on custom kitchen design and remodelling in Sylvania. We are always by your side in transforming your dream kitchen into reality.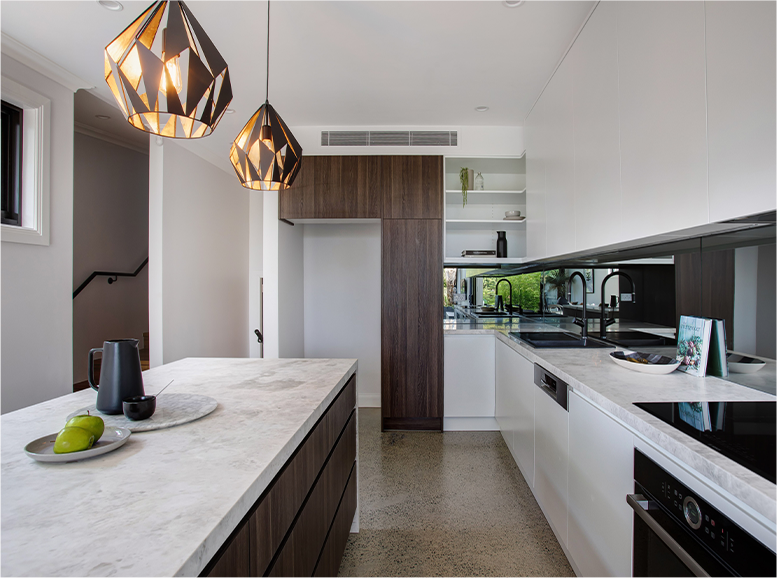 Own today DIY the kitchen of your dreams!
You can either choose from
Our flat pack complete range of our standard size and colour cabinets, flat pack or assembled.
custom made kitchen cabinets according to your needs flat pack or assembled in any colour or material ready for installation