Custom Made Kitchens Kogarah
BOS Joinery – the best custom kitchens in Kogarah
Do you want a new kitchen? Do you have any ideas about the kind of kitchen you want? Maybe you already know how you will want your dream kitchen to turn out. One of the best ways to get your dream kitchen is to get custom kitchens in Kogarah from us at BOS Joinery. No matter what you want to do in this context, just call us and find out what we can do to deliver your dream kitchen. We have many samples of the work that we do. We can show them to you and thus make things easier for you.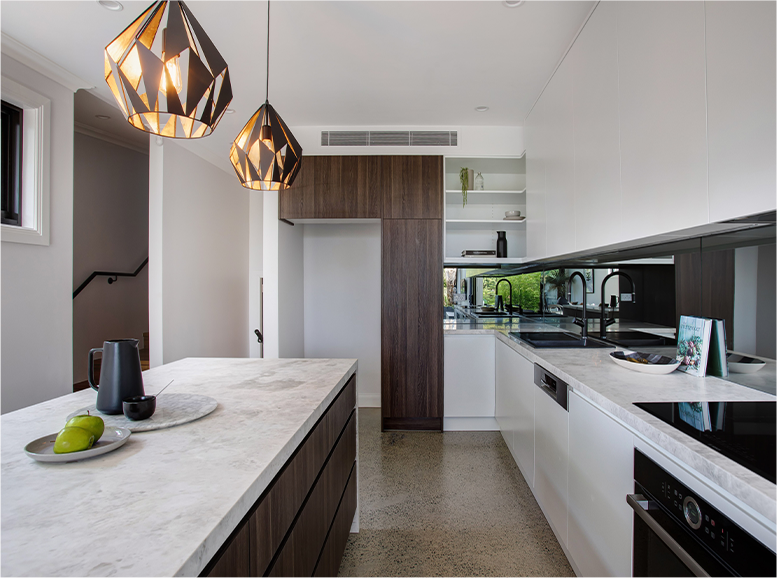 We follow a complete process
We are a top-tier company in the industry and that is why we can make the journey to getting your dream kitchen so easy for you. We have a dedicated team that will always work alongside you. We will discuss all possible ideas for your kitchen. We will talk about all the specifications and needs that you have in this context. We do not regard any work as too small or too big. For us, all work is equally important. We will start the work with a consultation so we can get the best results.
We use the best materials
We have a complete commitment to providing you the best custom kitchens in Kogarah and therefore we use the best materials in terms of quality. The quality of our work speaks for us. This is our driving force as a service provider in the industry. We want to make sure that every time we work for you we exceed your expectations. Apart from the best materials, we supply the best and most reliable brands too.
We get our hardware from suppliers such as Blum. This is one of the top names in the Australian market and people trust it.
Why Choose

To Buy a DIY Flat Pack Kitchen
1.

Top quality materials

2.

Specialized luxury kitchen design

3.

A kitchen based on your lifestyle and needs Shadowline, Traditional, Polyurethane Laminate

4.

Quick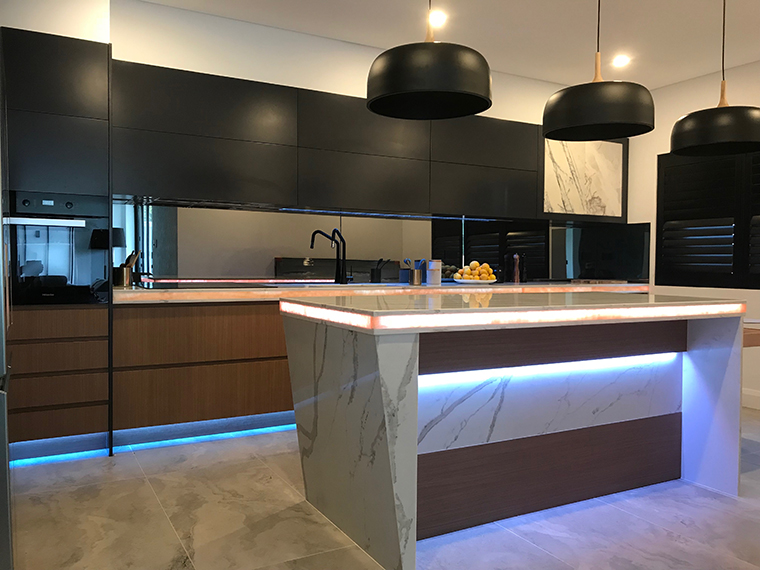 5.

Economic

6.

Easy! Detailed design and purchase online!

7.

Showroom available to have a look at kitchen styles and samples.

8.

Assembly easy and quick with innovative Tongue and Groove for extremely strong construction.
We want to offer you the highest standard of work possible and for that, we need the best people to work on our projects. Therefore, we hire only the most well-trained and expert professionals in the industry. All our team members possess the best qualifications and have the necessary licences to work in the industry. They have also procured the insurance that you need to work in the industry. We are also members of some leading industry bodies.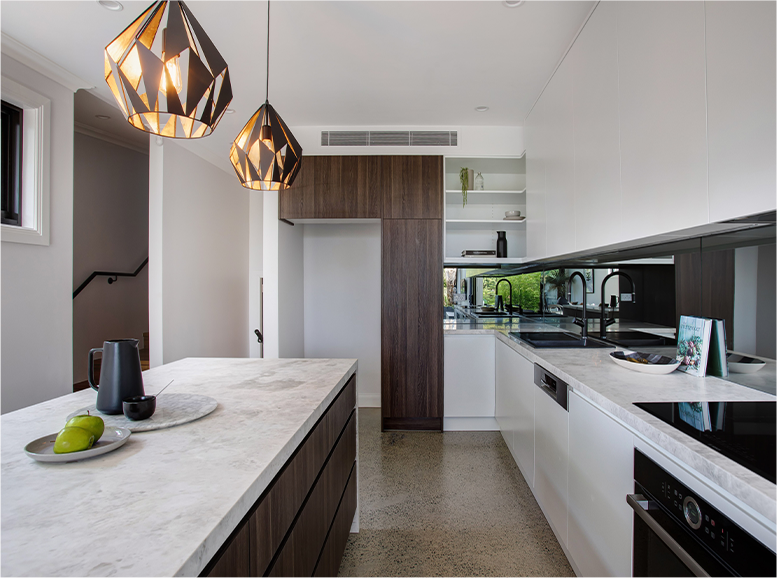 Own today DIY the kitchen of your dreams!
You can either choose from
Our flat pack complete range of our standard size and colour cabinets, flat pack or assembled.
custom made kitchen cabinets according to your needs flat pack or assembled in any colour or material ready for installation
We use the best materials to make your custom kitchens in Kogarah, such as timber boards that are made in Australia. We provide warranties on all our hardware. We can do all kinds of renovations and trades. So, if you are looking for that one management team that will dedicate itself to your project, we are who you are looking for. We have years of experience in the industry and we are fully compliant in relation to building standards and qualifications. We also use the best and latest technology to do our work. We are proud of our reputation and the trust that people have in us. We never cut corners.