Custom Made Kitchens Hurstville
BOS Joinery – the best custom kitchens in Hurstville
At BOS Joinery we are the top name for custom kitchens in Hurstville. The principal reason for that is the importance we have for providing value to your work. This makes us different from our local competitors. We are a complete kitchen renovation services provider. This is because we can offer you all that you may need in such work. Do you want help with the design and concept of your new kitchen? Do you want us to renovate and create a new kitchen for you? Do you want the best installations that help you create the custom kitchen you have always dreamed of? We can do it all for you.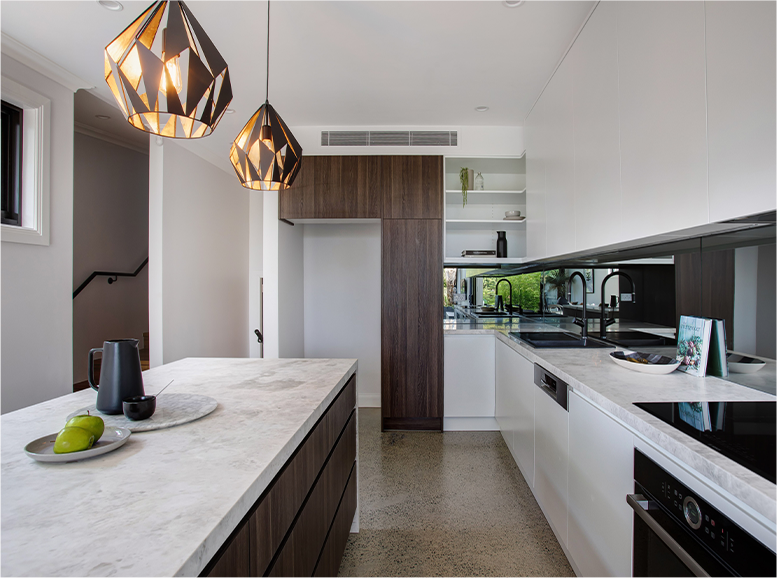 No other kitchen company in the region offers you the kind of value that we can. You can be sure of that. We know how hard you have to work to earn each dollar you are paying us to make your dream kitchen. Therefore, we respect it so much! It does not matter how much your budget is for the project. We always provide optimum service in terms of expertise and quality of products and services.
Helping you with all stages of the project
We are one of the leading names for custom kitchens in Hurstville because we can offer you the best help for all stages of the project. What do you want for your kitchen? Do you want to give it a fresh look with a bench-top and new cabinets? Do you want a complete makeover for your kitchen? No matter what you want, we are the one-stop-shop that you are looking for in kitchen facelifts. Thus, when you work with us you do not have to coordinate with various contractors.
Why Choose

To Buy a DIY Flat Pack Kitchen
1.

Top quality materials

2.

Specialized luxury kitchen design

3.

A kitchen based on your lifestyle and needs Shadowline, Traditional, Polyurethane Laminate

4.

Quick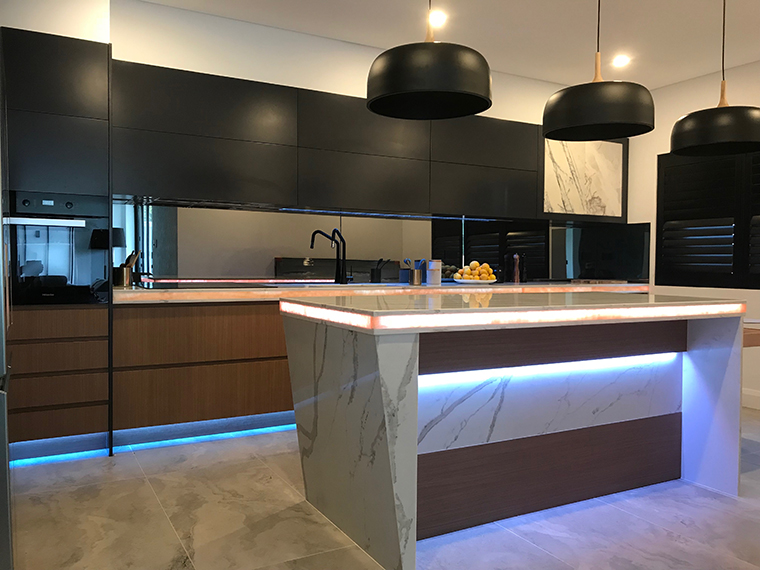 5.

Economic

6.

Easy! Detailed design and purchase online!

7.

Showroom available to have a look at kitchen styles and samples.

8.

Assembly easy and quick with innovative Tongue and Groove for extremely strong construction.
As a service provider in this industry, we have only one aim – we want to do an outstanding job for you. Therefore, we will be open in our communication of ideas and suggestions in a totally honest way. We believe in being transparent in such interactions so we all can get the best results from the project. We have a unique sense of personal style and we are friendly as a company too. We also have high standards for our work to go with our firm beliefs. We are always looking for fresh ideas so we can create the most appropriate kitchen for your lifestyle and budget.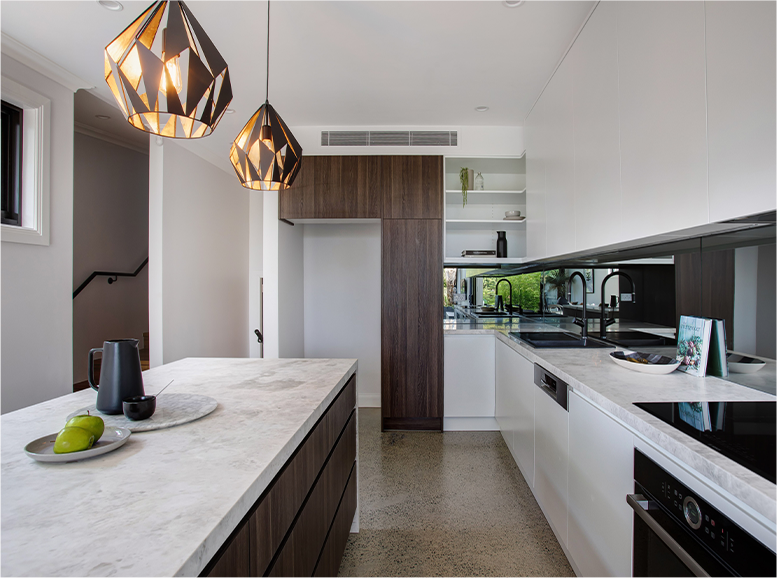 Own today DIY the kitchen of your dreams!
You can either choose from
Our flat pack complete range of our standard size and colour cabinets, flat pack or assembled.
custom made kitchen cabinets according to your needs flat pack or assembled in any colour or material ready for installation
People in the region rely on us to design and create custom kitchens for their Hurstville homes. An important reason for that is the way we value their time. We will never waste a single second in your life. You can take our word on that. Our team is highly intelligent, and so it can help you find answers to your questions in almost no time at all! We are experts in this domain. Therefore, we can expect what we need to do at each step of the process with you. We also have unique programmes for you - our valued customers