Custom Made Kitchens Blakehurst
At BOSJoinery, See Custom Kitchens Crafted with Passion
All of us might have dreamt of an elegant and functional kitchen, haven't we? We have dreamt of a kitchen that will match our lifestyle, aesthetic beauty, and needs. But, because of some or the other reasons we choose a simpler kitchen. But, if you are thinking of getting your wish to have a dream kitchen fulfilled, you can be confident that you will be thrilled with the outcome. We are BOSJoinery - a reputed and reliable name in the kitchen renovation, modification industry.
Being in the business for years, we have closely watched how trends and styles have evolved. We have witnessed how people's desires for their kitchens have changed over time from 'being only functional' to 'designer and functional'. We are there to fulfil the dream of yours regarding the type of kitchen you once wished to own. We are custom kitchen designers and renovators in Blakehurst catering to both residential and commercial requirements.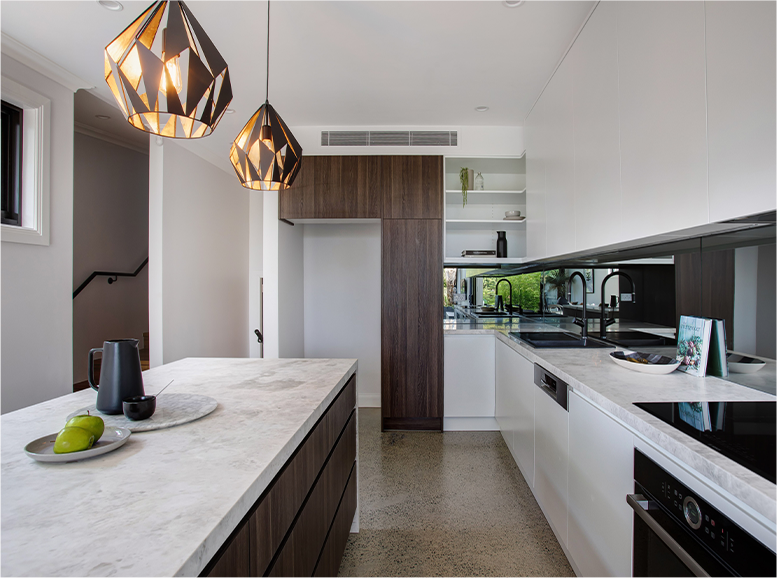 We treat all projects equally
For us, no project is too big or small. We try to do it precisely. Yes, we know that the job can be very challenging when having to deal with the customisation of small kitchens in Blakehurst. But, yeah! We love the challenge it poses. We take special care of the ergonomics of the space and ascertain that every nook and cranny of the kitchen is tended to.
Our attention to detail in the kitchen renovation process has made us a highly reputed and renowned kitchen provider in Blakehurst and entire NSW.
Our dedicated professionals take care with every project to uphold our established reputation. From the very beginning we emphasise the importance of completing the project on time and without any hassles.
Why Choose

To Buy a DIY Flat Pack Kitchen
1.

Top quality materials

2.

Specialized luxury kitchen design

3.

A kitchen based on your lifestyle and needs Shadowline, Traditional, Polyurethane Laminate

4.

Quick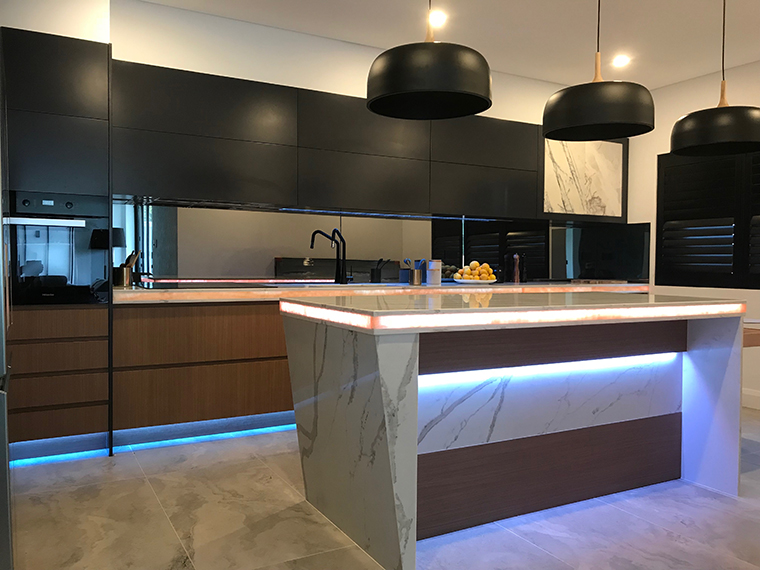 5.

Economic

6.

Easy! Detailed design and purchase online!

7.

Showroom available to have a look at kitchen styles and samples.

8.

Assembly easy and quick with innovative Tongue and Groove for extremely strong construction.
The following are some advantages associated with hiring BOSJoinery:
Use of Top-Quality Eco-friendly Products

For a flawless finish to the project and guaranteeing the clients in terms of durability, we only use the best quality eco-friendly raw products. Whether the kitchen is to be renovated for a residence, office, or group, we never swap the products. We only proceed with ordering when we have confirmation of our clients to do so.

Latest Design and Colour

We believe that the kitchen should never look dull. Hence, when it comes to designing and choosing the colour of kitchens, we are very particular in this regard. Unless directed otherwise, we try to use the latest, durable, and tested design for the kitchens to make the space attractive.

Quality Guaranteed

One of the essential traits that we find crucial is quality. Hence, importance is given to delivering custom kitchens in Blakehurst with the best quality of products and finishes. The products come with a guarantee and therefore you can rely on their durability.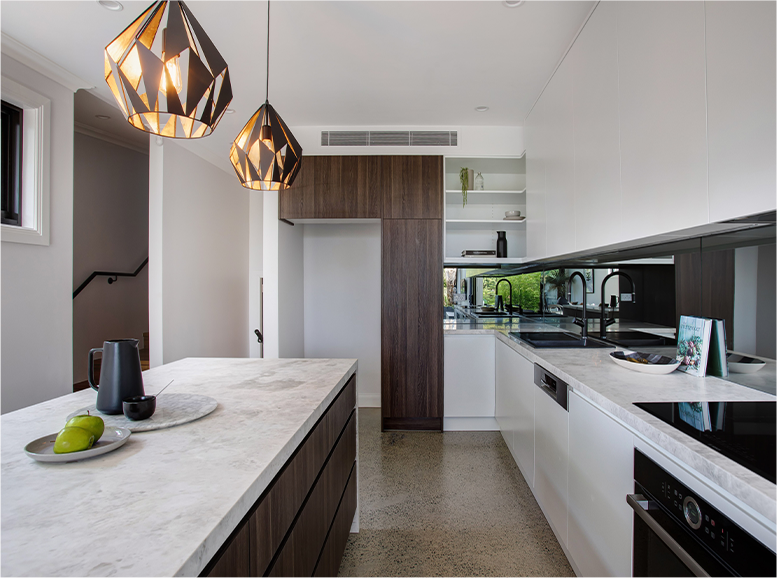 Own today DIY the kitchen of your dreams!
You can either choose from
Our flat pack complete range of our standard size and colour cabinets, flat pack or assembled.
custom made kitchen cabinets according to your needs flat pack or assembled in any colour or material ready for installation
We are pioneers in the renovation of kitchens in Blakehurst. Choose us if you want to have the best value and most beautiful kitchens. We offer custom cabinetry as well. Call us for more details. We are always here to help you out in selecting your dream kitchen.