Custom Made Kitchens Annandale
Modern, Trendy, Functional Custom Kitchen Just a Call Away
Kitchens are the powerhouse of your house and hence, they need to be perfect in all aspects - functionality, beauty, styling, and looks. A well functioning kitchen will increase your enjoyment and efficiency with food preparation and entertaining. Well, it is time to transform your kitchen into the most functional, trendy, and modern one. We are BOSJoinery located in NSW, and we can take care of all the essentials to make your kitchen an enchanting place to be in.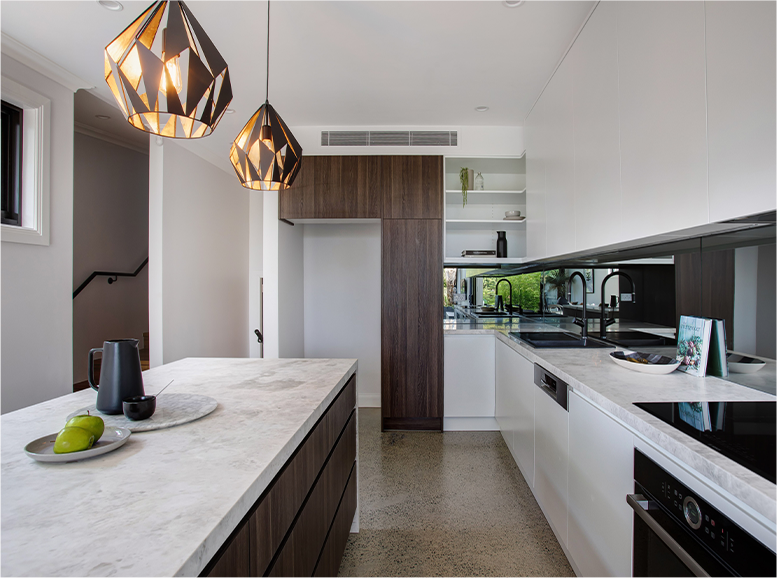 Switch over to Exceptional Kitchen for Cooking
We believe that the kitchen is a type of art or meditation. Therefore, the place has to be a calm, and worthy one. Therefore, even though the kitchen space is small, we try to make sure it has almost all the essentials required to make the kitchen perfect. Our professionals make sure that every element in the kitchen works in relation to all other elements. including properly fitting cabinets, benchtops and accessories as well as making sure that the colours and design work well together.
BOS Joinery - Always by your side
In Annandale, there are several kitchen renovators. We are well trusted and reputable kitchen builders in the area. Our professionals with their experience and market observation focus provide excellence in their craft and unmatched customer service. We are very particular when it comes to design and hence, we offer the latest designs.
Our unique selling point for custom kitchens in Annandale is our proficiency. Being in the industry for years and having handled hundreds of projects, we understand the importance of streamlined work. Therefore, as soon as we get the confirmation from your side, we assign a dedicated team of experts who will take care of all your kitchen designing, remodelling from start till end.
Why Choose

To Buy a DIY Flat Pack Kitchen
1.

Top quality materials

2.

Specialized luxury kitchen design

3.

A kitchen based on your lifestyle and needs Shadowline, Traditional, Polyurethane Laminate

4.

Quick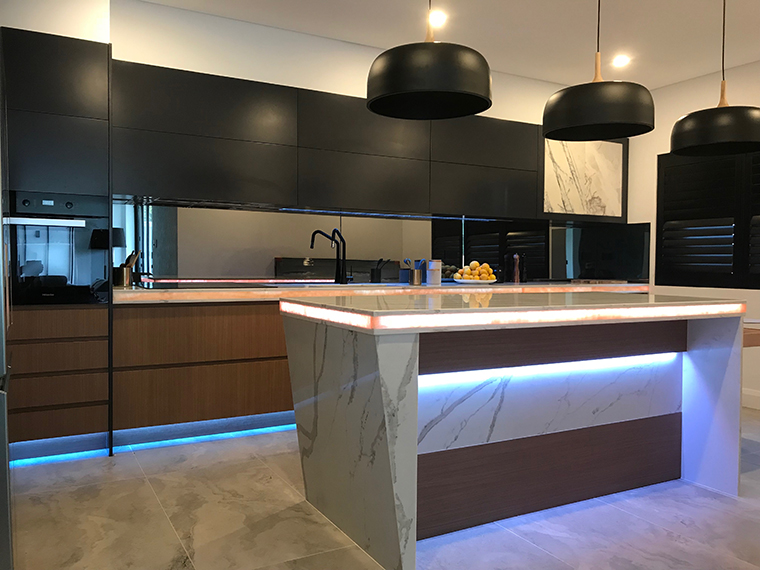 5.

Economic

6.

Easy! Detailed design and purchase online!

7.

Showroom available to have a look at kitchen styles and samples.

8.

Assembly easy and quick with innovative Tongue and Groove for extremely strong construction.
The following are some work patterns that set us differently from others:
Precise Planning -

Precise planning is very necessary to achieve the flawless completion of any project. Therefore, from the very beginning, we chalk out what needs to be done in the earlier stage and what could be done in the last. Proper planning has helped us nail some of the toughest kitchens redesigning and modelling in Annandale. Trust us to get you the best results.

Scheduled Completion -

Since we proceed according to the plan, therefore, there are very few instances where we have failed to meet the deadline and failed to deliver the project of kitchen remodelling on time. We work at delivering the kitchen just in time to you so that you are not inconvenienced for long.

Adaptive Work Style -

In this age of technology, we make the best use of it. Our application of technology starts with designing and ends with the finishing. This is one of the reasons why our projects have the least flaws.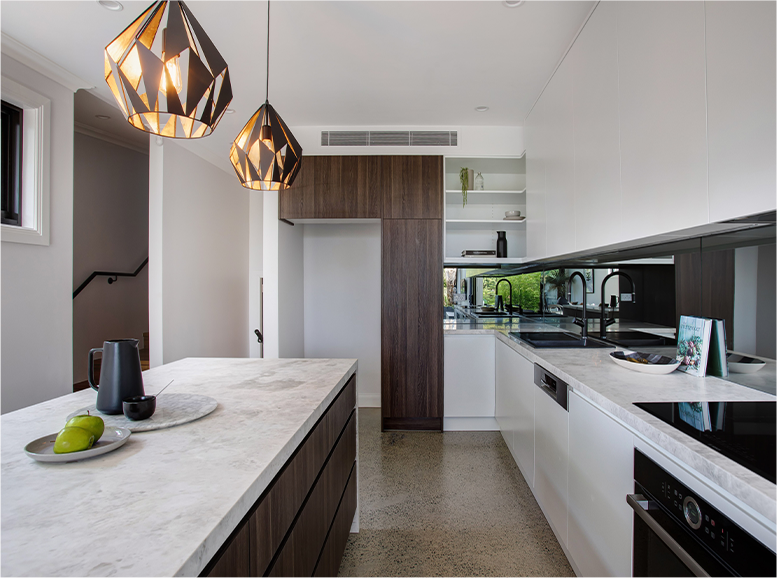 Own today DIY the kitchen of your dreams!
You can either choose from
Our flat pack complete range of our standard size and colour cabinets, flat pack or assembled.
custom made kitchen cabinets according to your needs flat pack or assembled in any colour or material ready for installation
Call 02 83876459 for more details
At BOSJoinery we are always there to help you in your kitchen remodelling. Our custom kitchens are one of the best services and people opt for it at the best price. At Annandale, we use the best quality of the products to design a beautiful kitchen for you. Get in touch with us for the best quotation.