Enhance Your Outdoor Living Experience With BBQ Kitchens From BOS Joinery
More than being just a BBQ, outdoor kitchens often create perfect outdoor spaces to help people spend quality time outdoors with their family and to make lasting memories. Besides, installing barbeque kitchens outdoors can transform the decks or patios effortlessly while increasing property values. But when you plan to install a barbeque outdoor kitchen in your home, you need the help of a professional to get things done effortlessly. And this is where BOS Joinery can help you.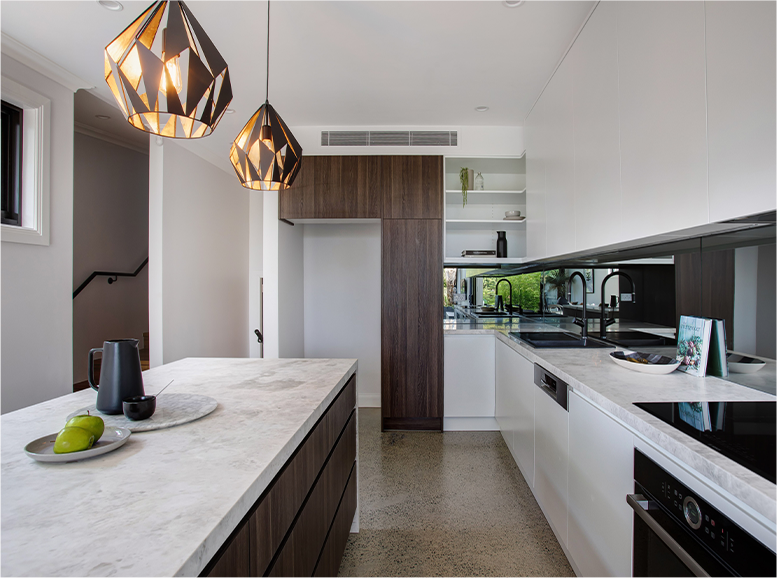 Customised Solutions On Outdoor Kitchens That You Love
As one of the reputable names in kitchen designs BOS Joinery understands that there are distinct ways to use the outdoor kitchen space in your property in Marsden Park. Therefore, we always emphasise the importance of unique inclusions that you can install to your outdoor kitchens such as a sink, fridge, smoker, pizza oven or waterproof cabinets. Besides, we customise the area to help our clients achieve complete entertainment and open-air leisure.
Here we also help our clients by preparing the right layout that will complement the outdoor spaces of their properties in the best way while using those areas most effectively. So, whether you want to relax in your outdoor space or want to entertain your guests, we can make the space perfect for you with the right BBQ. To do this, we consider several factors including the appearance of the home, the lifestyle of the client, nature in the adjoining areas, etc. Even if it is only about cooking, then also we are here to cover your needs.
We consider professionalism to be one of the major foundations of our company. So, we contemplate every detail regarding crafting, design, and installation of the kitchens. We always listen to the exact needs of our clients as we consider it the most valuable medium to create what they are looking for in their outdoor kitchens. We never believe in being stuck with old conceptual designs. So, once you choose us to set up your outdoor kitchen, you will be happy to see the beautifully integrated kitchen that will amaze your guests.
So, allow us to convert your simple patio or decks into the perfect entertainment haven, which will not only increase the value of your living space but will also increase the value of your overall property in Marsden Park. Based on your budget, lifestyle, and space, you can easily configure the right BBQ outdoor kitchen for your property from our widespread collection.
Why Choose

To Buy a DIY Flat Pack Kitchen
1.

Top quality materials

2.

Specialized luxury kitchen design

3.

A kitchen based on your lifestyle and needs Shadowline, Traditional, Polyurethane Laminate

4.

Quick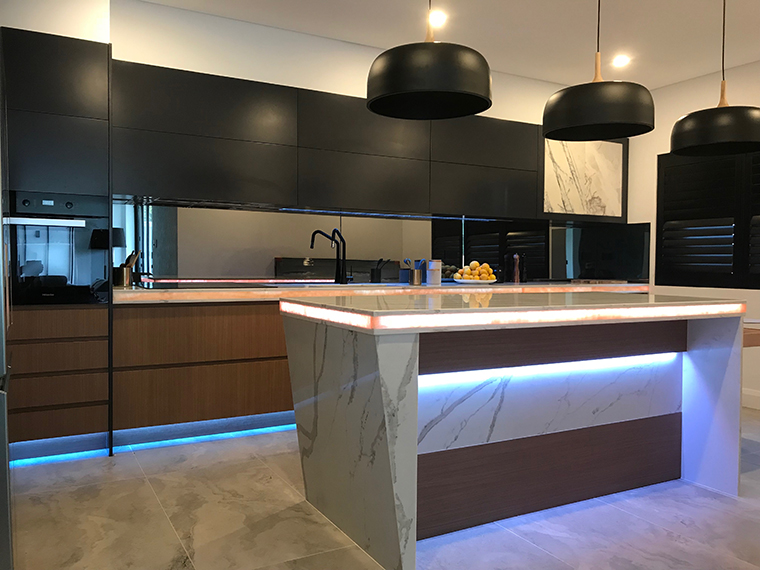 5.

Economic

6.

Easy! Detailed design and purchase online!

7.

Showroom available to have a look at kitchen styles and samples.

8.

Assembly easy and quick with innovative Tongue and Groove for extremely strong construction.
Contact us for an initial consultation to discuss your project requirements
Next, we will offer the quote after an on-site measurement of the kitchen and design consultation
We will present the detailed plans along with the quotes for your acceptance
And once you agree, it will take a few weeks of time to complete and to give the handover of the kitchen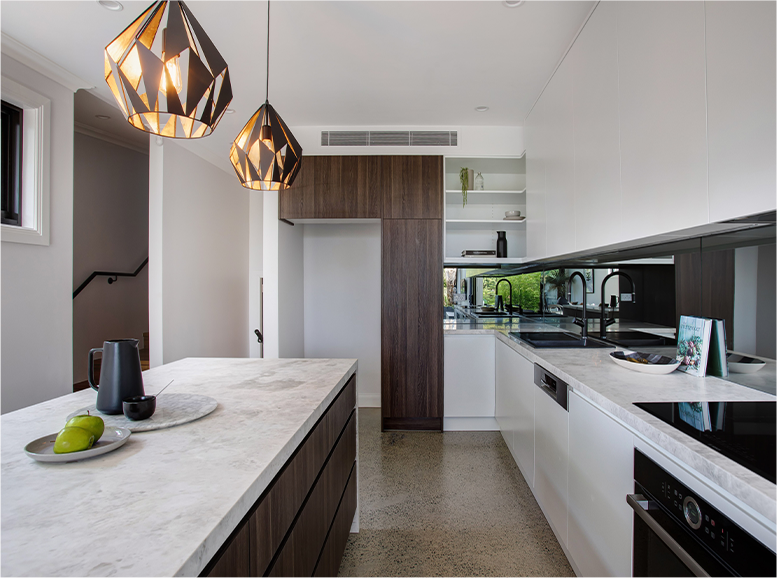 Own today DIY the kitchen of your dreams!
You can either choose from
Our flat pack complete range of our standard size and colour cabinets, flat pack or assembled.
custom made kitchen cabinets according to your needs flat pack or assembled in any colour or material ready for installation